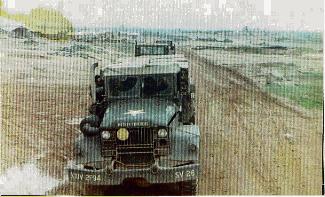 Ammo Truck convoy belonging to the 2nd Bn 94th Arty (service battery) "Mother Truckers". Sep 1971 going from Dong Ha to the guns on the firebases.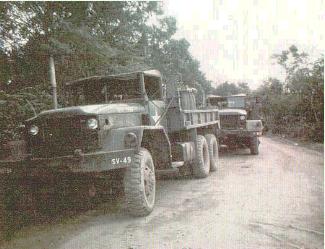 Ammo trucks from 2nd Bn 94th Arty service battery on Highway 1 near the DMZ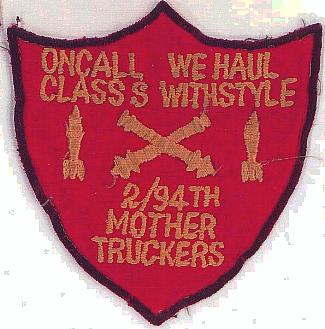 Unofficial Unit Patches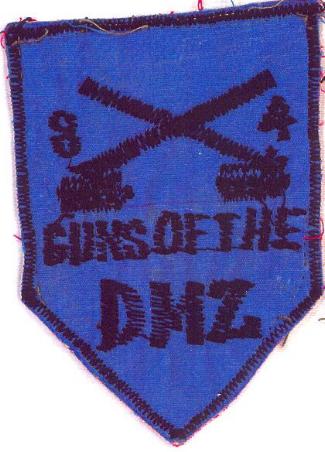 Unofficial Unit Patches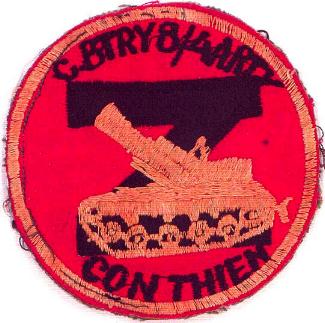 Unofficial Unit Patches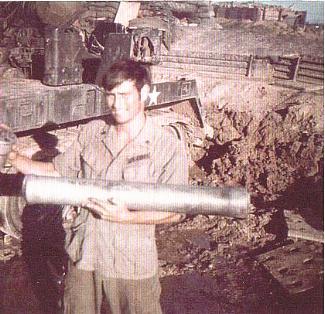 122mm Rocket Tail Section fired into Firebase Alpha 4 (Con Thien) during summer of 1971. Photo taken in #2 gun pit, 8/4.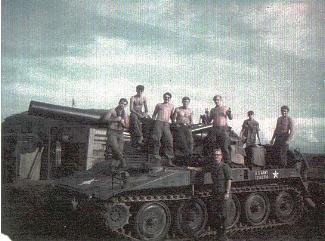 A 81mm Mortar crater which landed just outside the 2nd gun section's burm, 8/4.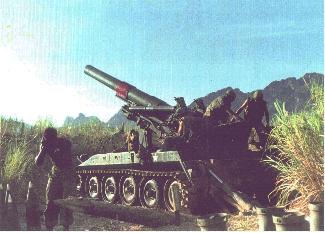 C Btry 8/4 on operation near Rock Pile Mountains. Spec 4 Charles Adams on right.
Photo shows the bunkerline of Alpha 4 looking south. Duster belongs to the 1st 44th dusters assigned guard duty on outer bunker line. ARVN tank on the outer wire. Photo taken from the 2nd gun section's fire burm.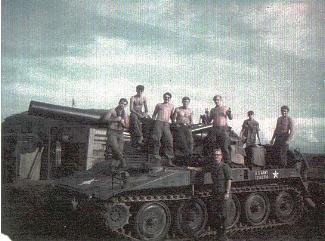 2nd Gun section, C Btry 8/4 Arty on Firebase Alpha 4, July 1971. During this time our unit was firing direct fire into Firebase Fuller. (see news clipping dated July 8, 1971)
Photo shows the command bunker and watch tower of the Firebase Alpha 4. Photo is looking west towards mts. The small hill top seen just to the right of watch tower is Firebase Fuller. Overrun on July 7, 1971 by NVA. During Fire Missions around this time and B-52 strikes it was reported an entire regiment of NVA had been killed.