Charles Pics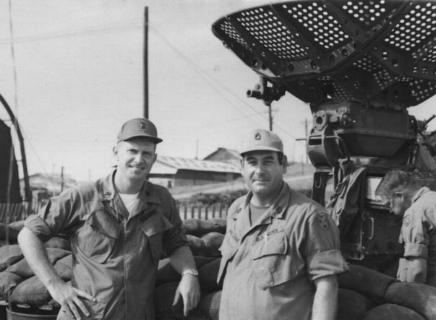 Shown in picture of 3nd Bn 18th FA Met Site at Duc Pho Met Site; CW Stephenson, SFC Waldron, and an unidentified crewman.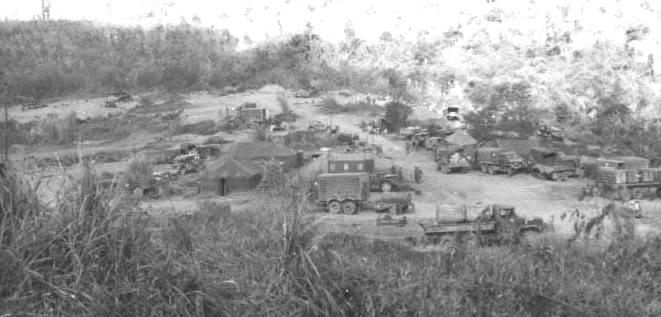 "Photo of A Battery that I took while visiting the 94th Met Section in Feb. 1971 --- the battalion was set up near Lao Bao on the Laotian border in support of Operation Lam Son 719".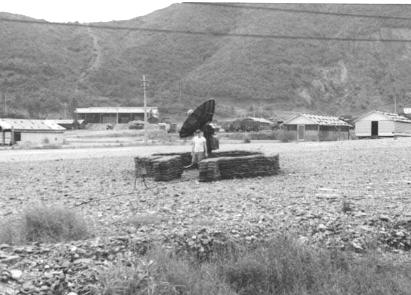 Met site at Camp Love taken in early November 1970. The 94th occupied some rather grim real estate at the time but later moved into some buildings that were abandoned when the 1st Marine Division moved out for the states.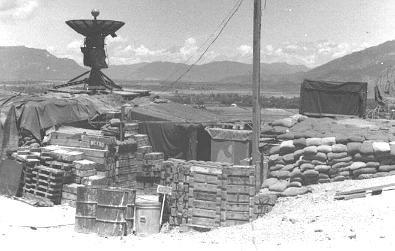 Photo of the met section while we were located at Hill 65, mentioned several times in the 2/94th history.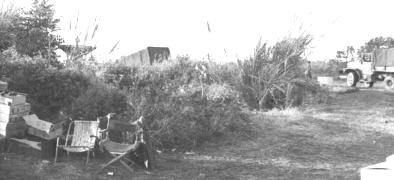 This shot was taken from the operations van area at Lao Bao showing something of the met site. It being located on top of an elongated hill south of, and above Hq Btry and probably "A" Btry as shown in the earlier photo.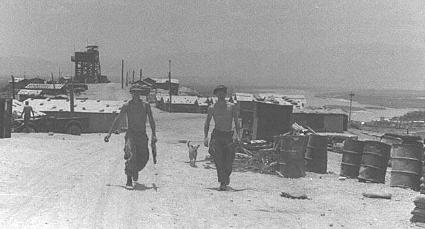 Photo shows a couple of Met Crewmen returning from chow at the mess hall located near the tower in the background on Hill 65. This shot was made in May '71 and is looking toward the southwest. The heavy battery was located on the SW end of the hill on the other side of the tower. It was out of one of the 108th Group units, but I don't recall which. One of the 23d Div Arty 155 batteries was on the far opposite end of the hill, and one of their 105 batteries was located near the Met site in the middle as was the Counter-mortar RADAR Section and the FDC for the whole shooting match. Rough coordinates for the hill are AT8757, SW of Da Nang.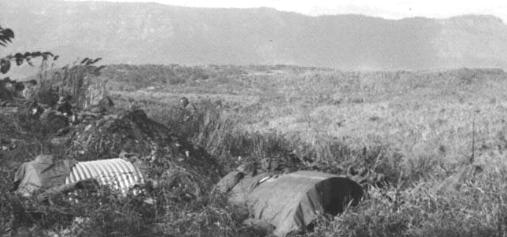 This photo shows what lay to the southwest of the battalion location again taken from the met site at Lao Bao. The mountain range in the background is across the river which separates Vietnam and Laos.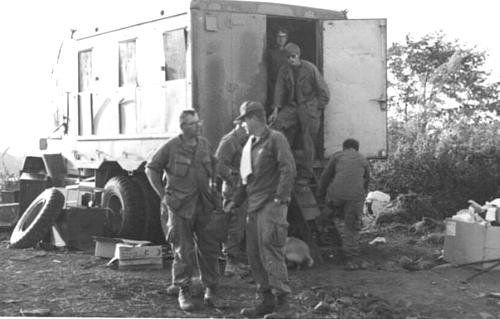 Picture of the 2nd Bn 94th Op Van Lao Bao site. In the foreground; CW2 Murray talking with SFC Atwell --- Met Officer and Met Chief of Section.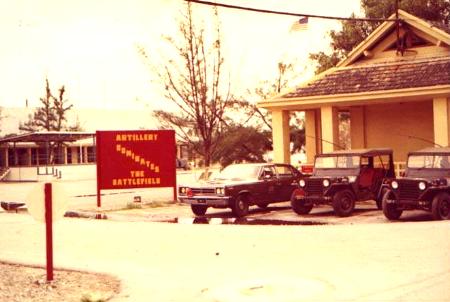 XXIV Corps Artillery Headquarters, 1970. Sign out front states; Artillery Dominates the Battlefield.