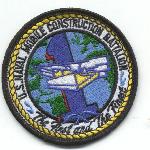 I Corps SeaBees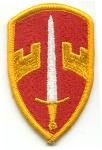 1) CE3 Steve "Baines" Williams Baines Pics
3RD SQUAD LEADER, 2ND PLATOON,
BRAVO COMPANY, USNMCB ONE
---
2) Dave Parker
MCB22 Charlie Co.
1968 1969 1970
dpcomm1@msn.com

You don't know were you are going if you don't know where you've have been.
Spent some time on detachment for MCB 22 IN 1968 EARLY 1969 firing
am 81mm. Did'nt have a set of sights for a 81, so we used sights of a 60. Didn't hit shit.First hang fire I had to call in the Army mortar crew to help us.
parker
---
.
To Combined Arty Units I Corps Viet Nam
Posted after 5/5
.