SVC BTRY
1) Will Myers Vet Page Will's Pics
Svc Btry 1/40th
Oct'68 - Dec '69
Will@willpete.com
---
19) Louis A Savarino PLEASE UPDATE YOUR EMAIL Sarge@willpete.com
1st Bn 40th Arty Svc Btry (c sec I think)
Jan 1968-Jul 1968 contact Tom Hanan thanan@twcny.rr.com
KrysnLouie1@Juno.com

We are trying to look up old friends and arn't real great with the internet yet, this is our first attempt, anyone that remembers me please contact my e-mail address.
I haven't heard from anyone for 30 years, and have never seen any links to the 1/40th. Hope we can touch base through this page.
---

3) Dennis Coble "REST IN PEACE"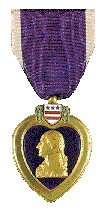 Viet Nam finally won. On December 21st at 8:50pm the most honorable decent man I will ever know had to leave my life. His injuries in Viet Nam caused his death. I think he is the only vet on the Radar page at your site. He was only 54 years old and I buried him on our 35th wedding anniversary. I know we are strangers to you but it seems there is an intangible bond among veterans and I felt the need to share my loss with you. Thank you for giving him a chance to look for his friends. The reunion is a nice idea. I wish he could be there.

Sue Coble
1/40th Service Battery Radar Det.
Dec.67-Nov.68
DC92147@webtv.net
---
4) Lynden T. Couvillion Couvi's Pics
SVC Btry 1/40 Arty
April 69-Nov 69
Couvi@wichitaonline.net
http://www.

Great site. Couvi
---
5) Merle E. Butler
Service Btry / Moter Pool
1966-1967
MEBUTLER300@YAHOO.COM

Went over to Viet Nam from Fort Sill. Came pack in Sept. 1967.
---
6) Doug Jones
Svc Btry, 1/40th, Dong Ha
Sep 67 - Apr 69
jonesr99@hotmail.com
personnel clerk, orders clerk, R&R clerk. I remember Lt. Sweet. Roger T. McLendon, Dave Schwartz, you out there?
---
7) SP/5 Thomas Simpson
Svc 1bn 40 th arty
july 68-feb 69
simpsont @jps.net
---
8) William P. O'Brien
HHB, S2/S3, SVC Btry 1SG
Aug 67 - Aug 68
csmob@aol.com
If a reunion of the northern I corps arty units is solidified keep me posted.
---
9) SP/4 Terry M. Priddy

Terry's Pics
1/40 Svc. Btry, ammo section
02-69 to 11-69

terryprid2@aol.com
Anyone remembers me get in touch.
Terry
(all for one)