5th Battalion 4th Artillery

NOTHERN Sign On Page click here I CORPS
Visit the World Top 100 Artillery WebSites
Vote for me in World Top 100 Artillery Websites
---
click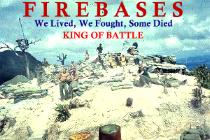 click
---
---

SISTER SITE

five-four-fa.fifthinfantrydivision.com

---

1) Dan Ward
C Btry 5/4 Arty
Sept 1969 - Sept 1970
I served as Fire Direction Officer with C Btry, 5/4 Arty (155 M109)at Firebase C-2. I agree with Charles Kelley. There doesn't seem to be very much about Artillery units stationed in Northern I Corps.Keep up the good work.
Dan M. Ward
---
Doc, Mike Sperling advised me that Tommy Dorris died at 0300 today, heart attack. I will keep you posted! 19 Oct2001
And Shakespeare Said Today: I will instruct my sorrows to be
proud, for grief is proud and makes his owner stoop. - King John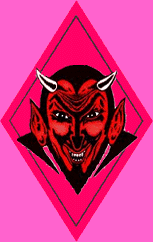 Atributte To Tommy click
2) Tommy Dorris
B-Brty 5/4th Arty. FO section First Shell Stop 'N Go In the Nam Web site for Hepatitis
68-69
Tommy's Pics Hepatitis C Obtain Army Records
They say lighting don't strike in the same place, well it does. I'm sending this out in hopes that it will help someone else not to have to go though what I have. There is a Flu and cold medicine on the market call Coricidin, they are red pills that has fell into our Kids hands. It took my Grandson's life yesterday here in Vancouver and one more 15 year old boy this month, the local newspaper stated it started in Seattle in Sept. of this year and is under investigation, but I would ask each and everyone to talk to your teenagers and grandkid about this problem and not have to go though what I'm going though. Please pass this to everyone you know. Thanks Tommy

click
TF 1/61st Reunion - Map of Columbia & Ft. Jackson S.C. Recon 1/61st Map

NVOA - Recruiting: Pentagon Fears Billboards' Impact on Retention Crisis

Memorial Day PTSD Billboards going up I Was A Soldier Entitlements Agent Orange

Great site to bring old friends together, I was with A Co. 1/61st as the FO recon Sgt. went over from Carson in 68. Was my 2nd tour in Vietnam. Stop in at 5th Bn. 4th Arty and say hello.

VETERAN'S DAY The Story of Creation click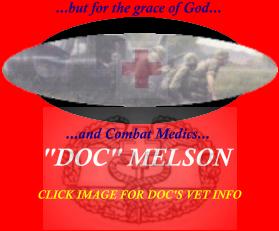 ---
3) Bruce M Butler ( BUTT'S )
HHB Div.Arty 23rd Inf. Div.
7-71/1171
bbutler@wpsr.com

Started out with HHB 5/4 at Quang tri until they stood down. Then went to the 23rd. Was FO with a I.O.S. squad. Attached to the 196th and 198th L.I.B. Anybody remember the night in Oct. 71 when we found the V.C. underground hospitol?
---
4) Robert N. Rochell
Hqs and A Btry, 5th Bn 4th Arty, 5th Inf Div
69-70
RRochell@msn.com

Great web site. I would like to hear from anyone who served with the 5th Inf Div. We have a Reunion ever Labor Day, in fact the next reunion will be the 82d. My e-mail is RRochell@msn.com. I would like to locate Metro SFC Hand. Thanks.
---
5) Robert Ballard
HHB 5/4 Arty 1/5 InfDiv
May 69-Apr70
buzzard@dustdevil.com

I remember Capts Rochell, Starks and Sgt Parker and some of the other men I served with in FDC at HHB 5/4th and am looking for Jerry Jacobe who served with Svc Btry 5/4 and Charles Kinsall who was a batallion driver in 108th Arty group. My nickname was Buzzard and I worked as a RTO in the FDC as call sign Bourbon 85 initials RAB. I got to Know Tommy Dorris through E-mail about 18th monts ago and I also will miss him even though I never met him. Looking forward to hearing from anyone I may have talked to on radio
---
6) David K. Hines
svc btry 5th bn 4th arty 5th mech
july 69-july 70
dkhines57@usfamily.net

my nickname was junior.i worked in bn maint.i drove the vtr for a time also drove the wrecker for a time & was the maint officer jeep driver when i first got in country.
---
7) Romney Stubbs

A btry 5/4 arty
july 68-july69
la3dwrld@bellsouth.net
---
To Combined Arty Units I Corps Viet Nam
Posted after 5/5
SIGN IN: click here click here