REUNION 2006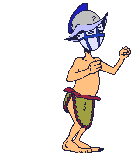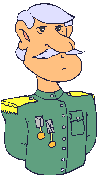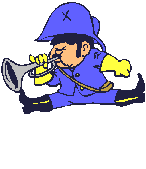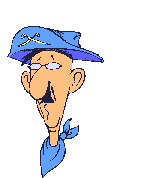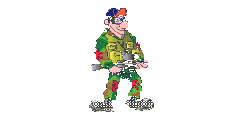 Webmaster: Sarge@willpete.com
VISIT and Sign In
1/40 Welcome
1/40 Main
1/40 Vets Names
Northern
I Corps Units.
2nd Battalion 94th Artillery Website © 1 Jan 2000
Search Site About us/Privacy Policy
REUNION 2006
I CORPS ARTILLERY
Branson Missouri
Branson Holiday Inn Express

June 15th departing June 18

---
HQ 2006
Branson Holiday Inn Express
http://www.ichotelsgroup.com/h/d/ex/1/en/hd/BRNGM?&
Scroll Down for those planning to attend
---
Group Leader: Don Aird airdsie@charter.net
NOTE: Set your email system to receive responses to your emails. WEB-TV among others bounces emails.
---
DETAILs
---
NEW 3-20 06
Bushrod Carey with the 1/40 got the last room in our block of rooms. There are other rooms available at the Motel, they'll cost you an extra $8.00 a night
---
We have 6 rooms left!! If you haven't made a reservation better GET IT ON!
The banquet is still up in the air – I don't know where to go for this. We might just book a restaurant for a meal. Any input would be most welcome!!!!
I'll put us down for the parade. Malcolm was going to see about getting us transportation or we could arrange to ride a duck.
Speaking of Ducks if you want to take the duck ride we need to make an arrangement. The ducks will pick us up at the motel. Please e-mail me what you want to do.
There are going to be a lot more people at this reunion – it looks like a lot of fun. Send me your ideas or just show up, either way I'm getting pumped !!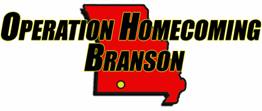 PARADE APPLICATION
FRIDAY JUNE 16, 2006
STEP OFF AT 10:00 AM AT CELEBRATION CITY PARKING LOT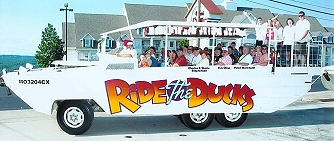 ---
Just a quick message. The reservation system seems to be working – remember to use the code "I Corps"..
Do we want to get in the parade? If so I need to let the people know that are organizing the parade.
Do we want to do the "duck ride" again – it's a lot of fun and I'll make sure we get the surly Marine driver on our duck.
Do we want a banquet? If so where should we have the banquet? Anyone have a speaker in mind or should we keep it informal
like last year.
There are a number of things planned for "Vietnam Veteran Welcome Home"
please go to the web site and see what is available and what things we can do together.
Malcolm and I took the ride on the slick – it was $50 but we got a great ride.
Go to the bottom and click on events.
http://www.welcomehome2006.org/
Will has updated our web site to add the reunion. Keep contacting other Vets, you can send them to me.
http://www.willpete.com/I-CorpsArtilleryVets.htm
---
I talked to the manager the Branson Holiday Inn Express
1-800-321-7275
You can make your reservations for June 15th departing June 18.
Use the Code – I Corps
Rates on the contract are Single $58.00
Double $58.00
Triple $63.00
Quad $68.00
Those rates don't include tax, etc.
Let me know when you registered with the motel. If you have any trouble registering let me know.
airdsie@charter.net or call me at 636-861-1139
NOTES:
I have to have the rooming list to them by June 1. After June 1 they will rent the rooms to others. I've been told that this week is filling up fast.
We have 30 rooms at $58.00 + tax Arriving June 15 departing June 18th.
When you register make sure you tell them your part of the I Corps Artillery reunion under my name – Don Aird.
Then send me an e-mail or call me and let me know that you are registered.
By letting me know your registered I'll make sure you get their reduced rate.
---
Please let me know what activities you want me to help arrange – if any.
The parade was fun and we can have a vehicle for those that would want to join in the parade but not walk.
We have the meeting room free from noon on each day.
I'll have a cooler for soda and barley pop.
Get your albums together. I really enjoy going through looking at the pictures and narratives.

The Women Behind Their Soldiers
---
2006 Reunion Hats
Thanks Clyde
2006 Reunion caps
subject to change
$10.00 – pick up at the reunion
$12.00 – mailed to your home
Please specify your first choice of color
Checks can be mailed to: Clyde Lewandowski
Email for address: clew4@warpdriveonline.com
NOTE: Set your email system to receive responses to your emails. WEB-TV among others bounces emails.
---
EVENTS
pending
---
Form Info Auto Emailed to Don & Will
2005 Planned Events Suggestions
---
??? CHARTER DUCKS IN 2005 ???
---
Comments
Name, Unit & Email Address Required *
Name *
Unit *
Email Address *
Comment
---
Vets Attending 2005
1.______________________
---
Reunion 2004
---
Will Myers
1/40
Sarge@willpete.com

08 Jul 2004
I am very grateful I've had the opportunity to meet all of you. Never in a million years could I have envisioned this in '69 Viet Nam.
Thanks
---
David Jackson
1/83
pjbrat@charter.net

09 Jul 2004
My wife and I had a super time. Our special thanks to the people that put the reunion together. We enjoyed meeting and talking to everyone. It was very meaningful for me to get together with people that have such a common bond as we and knowing we went through the same thing. It wasn't just the smiles the conversations and the sites that made the trip so great. It was what I saw in some of my brothers eyes. Some peace, some relief that was so long overdue.
---
Tom Hanan
1st of the 40th C battery
hanan@citlink.net

10 Jul 2004
Was so glad to see that 3 men from my old unit showed up. Richard Svek, Don Lawhead, & Jerry Corley. My wife & I had a great time. I was so glad to see Jerry as he was the person I most wanted to see again. We had a great time with him and his wife. Richard and his wife invited us to go with them to see the fireworks and we really enjoyed that also. shirts & battery news letter going out soon.
---
Malcolm Decker
C Btry & HHB 1/83 FA
doyledec@earthlink.net

10 Jul 2004
What a great meeting. I have commented to several that this was the greatest grouping of men and women I have ever had the privilege to visit. The loose organization of the meeting really allowed us to have time to visit with several individuals and learn about their experiences. I won't miss another reunion. Let's all work to get more from our various units to the next meeting.
---
Clyde Lewandowski
6/33rd
clew4@warpdriveonline.com

12 Jul 2004
Thanks to everyone who helped out, especially to you Will. Without you, we would all have been sitting on the back porch at home wasting the weekend. It was really great to meet everyone who attended. Now, I understand what the "Band of Brothers" is all about.
---
Don Pullen
2/94
pulldon@aol.com

13 Jul 2004
My family and myself really enjoyed the opportunity provided us to become acquainted with so many wonderful veterans and there families, and especially the opportunity to renew old friendships from the 2/94.I feel that it has really been good for me to get to talk to some of the veterans from the unit, helps to heal old wounds. Looking forward to visiting again, hope everyone remains in good health. Good luck to all and thanks again for all the opportunities for friendship, Don Pullen.
---
Terry Priddy
1/40 arty
pridtm@aol.com

14 Jul 2004

Good to see everyone at the reunion. enjoyed it very much. it is a healing process that we all need. Thanks again guys looking forward to the next one
---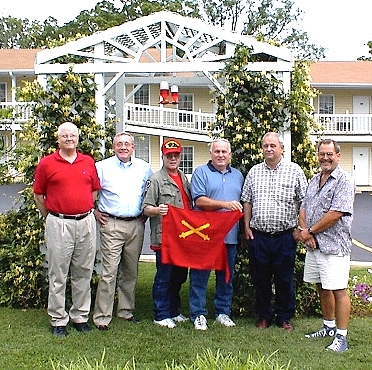 ---
general links

.