MOVED TO NEW WEB HOST
TWEAKING IMMINENT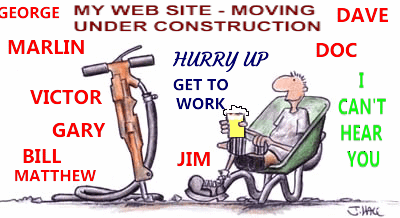 1st Battalion 40th Artillery

Website Established 1999 About us/Privacy Policy

HELP VOR VETS DURING COVID
2002 Reunion 2004 Reunion 2005 Reunion 2006 Reunion
Scroll Down For Vets Names
click ADD OUR ICON TO YOUR WEB PAGE click
click
1/40 KIA Monument - Viet Nam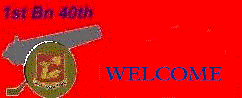 GENERATIONS OF 1/40 ARTILLERY'S HERITAGE
Find old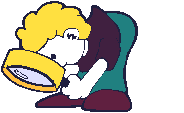 friends on site
SEE MORE 1-40 VETS CLICK
EMAIL UPDATES contact Sarge@willpete.com

Sign In To 1/40 CLICK
WANTED
FOR FORT SILL MUSEUM
click
WELCOME HOME
DOWNLOAD 1/40 SlideShow/Screensaver http://www.willpete.com/DefenderDMZScreenSav.htm

Lin Olsen OUR BELOVED FIRST LADY

REUNION 2019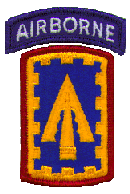 1st Battalion 40th Artillery
XXIV Corps Artillery
Patch and Crest click 108th Group click 108th Lineage and Honors
1/40 Lineage and Honors click Legend of Saint Barbara clickFt. Sill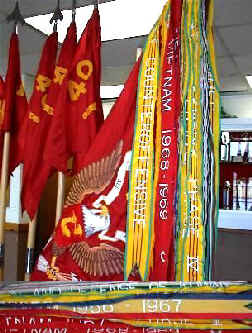 1/40 Colors
Currently active at Ft. Sill ArilleryTraining Center
Visit http://sill-www.army.mil/434/1-40/index.html

Agent Orange Distribution In Nam click
Agent Orange Website click here
This site is being offered as a public service by
Lewis Publishing Company
Home of
The Veteran's Book and Video Store
Below is a direct copy - paste from Wikipedia http://en.wikipedia.org/wiki/Agent_Orange
Agent Orange is the code name for one of the herbicides and defoliants used by the U.S. military as part of its herbicidal warfare program, Operation Ranch Hand, during the Vietnam War from 1961 to 1971. It was given its name from the color of the orange-striped 55 US gallon (208 litre) barrels in which it was shipped, and was by far the most widely used of the so-called "Rainbow Herbicides".[1] A 50:50 mixture of 2,4,5-T and 2,4-D, it was manufactured for the U.S. Department of Defense primarily by Monsanto Corporation and Dow Chemical. The 2,4,5-T used to produce Agent Orange was later discovered to be contaminated with 2,3,7,8-tetrachlorodibenzodioxin, an extremely toxic dioxin compound. Vietnam estimates 400,000 people were killed or maimed, and 500,000 children born with birth defects.[2]
During the Vietnam War, between 1962 and 1971, the United States military sprayed nearly 20,000,000 US gallons (75,700,000 l) of chemical herbicides and defoliants in Vietnam, eastern Laos and parts of Cambodia, as part of Operation Ranch Hand.[3][4] The program's goal was to defoliate forested and rural land, depriving guerrillas of cover; another goal was to induce forced draft urbanization, destroying the ability of peasants to support themselves in the countryside, and forcing them to flee to the U.S. dominated cities, thus depriving the guerrillas of their rural support base and food supply.[4][5]
The US began to target food crops in October 1962, primarily using Agent Blue. In 1965, 42 percent of all herbicide spraying was dedicated to food crops.[5] Rural-to-urban migration rates dramatically increased in South Vietnam, as peasants escaped the destruction and famine in the countryside by fleeing to the U.S.-dominated cities. The urban population in South Vietnam nearly tripled: from 2.8 million people in 1958, to 8 million by 1971. The rapid flow of people led to a fast-paced and uncontrolled urbanization; an estimated 1.5 million people were living in Saigon slums.[6]
United States Air Force records show that at least 6,542 spraying missions took place over the course of Operation Ranch Hand.[7] By 1971, 12 percent of the total area of South Vietnam had been sprayed with defoliating chemicals, at an average concentration of 13 times the recommended USDA application rate for domestic use.[8] In South Vietnam alone, an estimated 10 million hectares of agricultural land were ultimately destroyed.[9] In some areas TCDD concentrations in soil and water were hundreds of times greater than the levels considered "safe" by the U.S. Environmental Protection Agency.[10][11] Overall, more than 20% of South Vietnam's forests were sprayed at least once over a nine year period.[5]
1/40

GEAR
lick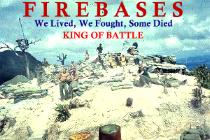 click
Propaganda Leaflet - War is Hell

































MISSING IN AMERICA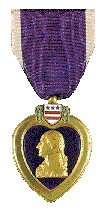 M. I. A. "VETERANS " M. I. A.
































THANK OUR VETSclick
Geneva Conventions and States subscribing click
" It requires humane treatment for all persons in enemy hands, without any adverse distinction. It specifically prohibits murder, mutilation, torture, cruel, humiliating and degrading treatment, the taking of hostages and unfair trial. "
---
---

---
---

---
1) Will Myers
Will's Pics My Poems Bill Cayton's Pic

Svc Btry 1/40th Will's Stories11/18/00
Oct'68 - Dec '69 My Favorite Pics 1 2 3 4
Sarge@willpete.com 9/10/00 B-17 Flight Memorial Day 2000
Ft. Sill 2000 - 1/40 Colors click
IN MEMORIUM Sam's Pics P On Jane ConThien
I haven't heard from anyone for 30 years, and have never seen any links to the 1/40th. Hope we can touch base through this page.
Thirty years has gone, seems only a wake up past, My friends as a boy....., they never asked
What'd you do, do you want to chat, Like I wasn't there, Like ------------------------------I had passed
Family the same, alone a dream, To dream alone and alone --------------------------------to scream
Unable to hear..., afraid to see, But, my mind could feel, ---------------------------- remembering
Thirty years has gone, thirty years has gone, Only a few,------------------------ have ever known
Fewer now..., as we go on, "e"memories tell, ------------------------------------------------not so alone
Copyright Will Pete 28 October 2000
The American Veteran has asked so little, yet we seem so far away...
---
My first Section Chief, when I was a NIC (below)
---
1 - 1) Sgt. Don Kelly

Don's Pics
Svc Btry 1/40th
'68 - '69
---
REST IN PEACE DON 9/8/2018
2) Don DeLano
Don's Pics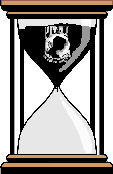 VETS DON'T FORGET - I went back last year and
helped recover Dave Lemcke's remains from Vietnam.
He's no longer MIA.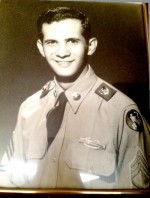 SSG Albert Corioso B Btry (1968) I just found out served
a second tour in 1971 and died at the young age of 43 that
year. SSG Corioso served in WWII, the Korean War and
Vietnam. Thanks.
LINKS: http://rochesterhomepage.net/fulltext/?nxd_id=278307 MUST SEE VIDEO
http://www.pownetwork.org/bios/l/l370.htm
"It could have been any one of us!"
Couvi
Bravo Battery - FO Team #3
2/67 - 5/69
DHCB,CaLu,Rockpile,Gio Linh, Alfa-One (1st ARVN), 3/5 Cav.
With LT's Murden,Sweet,McDonough, Turnbull,Thomas,Anson,Morales, etc. Murden and Sweet KIA along with RTO's Carl Dingus, Brent Jones

click, and Dave Lemcke.

I just discovered that Dave Lemcke, who was killed in a bunker fire on Alfa-1 in 1968 is still carried as
"Missing-
killed, body not recovered" This is disgraceful, as they spend thousands of dollars sifting for even a tooth fragment of the
missing AF pilots. I wrote a letter to a fellow named Lemcke from Dave's hometown in NY state, telling him I could still
pinpoint the location of that incident within 15 yards after all these years. What happened was, as the bunker burned, the
sand within it kept burying the bodies of Lemcke, Jones and a Marine whose name I don't remember. It was a hellish sight......
..........Can you think of anything we can do about this? I have pictures of landmarks, such as a church from the OP and I know how the bunkers were oriented......... think it's time that Dave "came home" though. This really bothers me a lot.
Ode to NVA Ghost
Why must you keep, Interrupting my sleep?
The man that took your ears, Is dead now thirty years.
Don't you talk to him in hell? Or won't he tell?
Why won't you listen to me?
Are you just hard of hearing?
---

3) In Memoriam Donn Sweet - Bravo Btry 1/40

---

4) Dennis Coble "REST IN PEACE"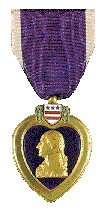 Viet Nam finally won. On December 21st at 8:50pm the most honorable decent man I will ever know had to leave my life. His injuries in Viet Nam caused his death. I think he is the only vet on the Radar page at your site. He was only 54 years old and I buried him on our 35th wedding anniversary. I know we are strangers to you but it seems there is an intangible bond among veterans and I felt the need to share my loss with you. Thank you for giving him a chance to look for his friends. The reunion is a nice idea. I wish he could be there.

Sue Coble
1/40th Service Battery Radar Det.
Dec.67-Nov.68
DC92147@cs.com



---
5) JOE WALSH

Joe's Pics
A BTRY 1ST BN 40TH ARTY APO 96269
1965 - 1967
Good to hear from you Will, have pictures, but no scanner yet. Joe.
---
6) Lynden T. Couvillion
Couvi's Pics It's The Soldier Why Soldiers Reenlist
SVC Btry 1/40 Arty
April 69-Nov 69
Couvi@wichitaonline.net
1/40 - 8 inch

Great site. Couvi If you haven't cried enough today...
---
7) Robert Lee Smith Jane Fonda email
1/40th 108th Bravo
Feb.69 to Nov.69
cooz65@hotmail.com
http://www.

Came in country at LZSally Hung around the DMZ (Con Thien) More later when I know who you are! Thanks for having this web page. Self Propelled 105's.
---
8) Tim Welsh
HHB 1/40th FA
1974-1976
Please write if you were with 1/40th in 1974-76. I would love to hear from all. Do you recall the truck wreck involving commo vault operator? He was a freind to many.
---
9) Robert D. Hickey U.S.
HQ Battery 13E20 FDC
March/66 March/67
pamh@mcn.net

Your email address is no longer valid we'd like a new one
1st BN 40th Arty activated in Ft. Sill 1966 - Shipped out to Viet Nam Sept. 23, 1966 - Landed at Danang - Convoyed to Dong Ha. - HQ Btry located in cemetary. ALL FOR ONE-ONE FOR ALL Reunion???
---
10) Robert N. Backman (Bob/Bobby)
Headquarters Battery 1/40
Sept. '66 - Sept. '67
bnback@yahoo.com

For all those that surveyed Highway 9 . . .
---
11) Tom Nathe
Battery C, 1st Bn, 40th Arty
May 1966 - April 1967
tgnathe@qwest.net

Was forward observer on ground and in air.
---

12) Mike Bateman "REST IN PEACE" OBIT 1/40

GEAR
HHB
April, 66-Sept.,67
b4282@bellsouth.net Presidential Unit Citation Mike's Pics

Puked over the side of the USNS LeRoy Eltinge when we left Oakland, CA until we made the landing at DaNang. Most everyone called me Batman
---
13) Jerome Hoff
Btry C, 1st Bn40th Arty FDC
5/66-3/67
ritjer@gwtc.net

I served in the unit when it was formed at Ft Sill to go to Viet Nam. I was at Dong Ha for the start. I was transferred to a unit that just arrived in the Central Highlands in March.
---
14) Al Sandau
Alpha Battery, 1/40th, FDC
August '67-August '68
asandau@mystic.bhsu.edu





---
15) Merle E. Butler
Service Btry / Moter Pool
1966-1967
MEBUTLER300@YAHOO.COM


Went over to Viet Nam from Fort Sill. Came pack in Sept. 1967.
---

16) In Memoriam Rick Harbot - C Btry 1/40

Will: Perhaps you or one of your members can help this woman -:


SISTER IN NEED OF INFO


Emily Harbot Hedengren emilyhedengren@aol.com new email 7-29-02Altamonte Springs, Florida, USA I am searching for anyone who knew my brother Frederic Richard Harbot. He was killed in Quang Tri, South Vietnam. He was in C Btry, 1st Battilion, 40th Arty. He was in the Army and he drove a track. He went by the name of Rick. At least he did at home. He was killed April 28, 1969. If you knew him please e mail. I miss my brother so much. Each year he is gone, it gets harder and harder. I was 14 when he was killed and he was only 21. It's just not fair. Thursday, July 01, 1999
Dan Fisher
29th FA Regiment
ziggy2@global2000.net

---
17) Michael Taggart Mike's Pics
C Btry maintenance
74-76
COONHILLMIKE@aol.com
also know as TIGGER
THANKS WILL FOR THIS SITE,1/40TH IS BACK IN ACTION, SON IS THERE 101st AIRBORNE, I AM PROUD OF YOU SON.COME HOME SAFE ALL OF YOU. WATCH YOU BACK!YOUR FAMILY IS WITH YOU.
" MY SON IS HOME FROM IRAQ "
---
18) Doug Jones

Doug's Pics
Svc Btry, 1/40th, Dong Ha
Sep 67 - Apr 69
jonesr99@hotmail.com
personnel clerk, orders clerk, R&R clerk. I remember Lt. Sweet. Roger T. McLendon, Dave Schwartz, you out there?

People I remember well:

Bob Affholter, Bill Hawthorne, John Housea, Randy Hedrick, Willie Judkins, Rick Kruzel,
Roger T. McLendon, Peter J. Neptune, Ken Prentice, Paul Reinhart, Dave Schwartz,
Carl Henley, Henry Wannamacher, Jim West, Larry White
---
19) Louis A Savarino PLEASE UPDATE YOUR EMAIL Sarge@willpete.com
1st Bn 40th Arty Svc Btry (c sec I think)
Jan 1968-Jul 1968 contact Tom Hanan thanan@twcny.rr.com
KrysnLouie1@Juno.com

We are trying to look up old friends and arn't real great with the internet yet, this is our first attempt, anyone that remembers me please contact my e-mail address.
---
20) MICHAEL  HUXTA

Mike's Gulf War Pics1 Pics 2
A/40TH F.A. (MLRS)
NOV. 1989 TO NOV. 1991 A Soldier Died Today
MCHUXTA@ELAGROUP.COM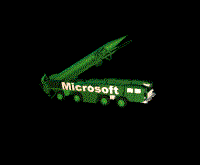 MLRS Specs

RASBEERY, THE NAME SOUNDS FAMILIAR CAN'T PLACE THE FACE. I WAS WITH A/40 FA (MLRS) FROM NOV. '89 TO NOV.91 WENT TO THE GULF ,PART OF 3RD ARMORED DIVISION. ANY OTHER A/40TH VETS OUT THERE FROM 3RD A.D.? ANY PROBLEMS FROM NERVE AGENTS FROM KAMISEYIA AMMO DEPOT (IRAQ)EXPLOSIONS? CONTACT ME
---
To Vets 21 - 40 To Vets 41 - 60 To Vets 61 - 80
To Vets 81 - 100 To Vets 101 - 120 To Vets 121-140

Sign In To 1/40 click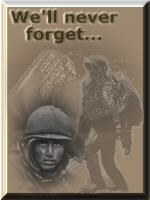 click for Missing In Action page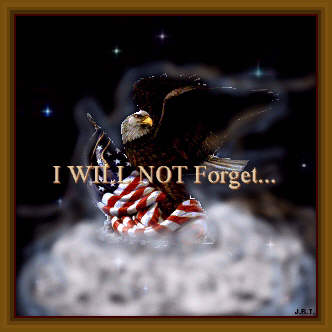 ---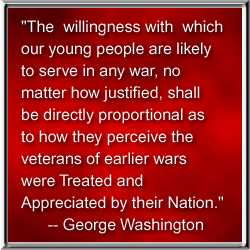 Webmaster
Will Myers Svc Btry 1/40 Arty 68-69 Dong Ha Sarge@willpete.com
---


Dong Ha Combat Base, Quang Tri Province, I Corps
Southwest Asia *** World War II
´You sleep well in your bed at night only because a few rough men are willing to do violent things on your behalf´
George Orwell paraphrase
---
Free Defenders of the DMZ Screen saver (click) Rev.11/2003 No Commercial Use - Personal Use Only
---

Forever or a day I lost a friend yesterday, Didn't have time to stop and pray
Or even say "Rest In Peace", I wonder, will it ever cease?
Yesterday is gone and tomorrow is here, The morning sun brings a little cheer
But thinking of my friend who lies at rest, I can't help wonder, which is best
To watch a friend die who once stood tall, Or to have never had a friend at all.
However lonely it my be, without a friend for company
At least again I will never say, Lost a friend yesterday
But old man time marches on, And soon we tire of being alone
So, natural optimists that we are, Always reaching for the unreachable star
We let our heart control our mind, And very soon ourselves we find
Trying again and glad to say, I made a friend yesterday.
Written by Bill Blair (Osias) Tarrance USMC KIA 22 Feb 1969 Tn VFW News Magazine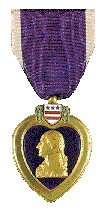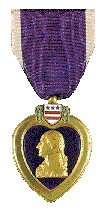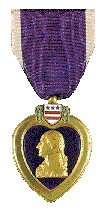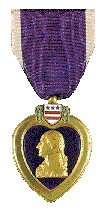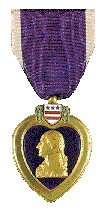 ---
---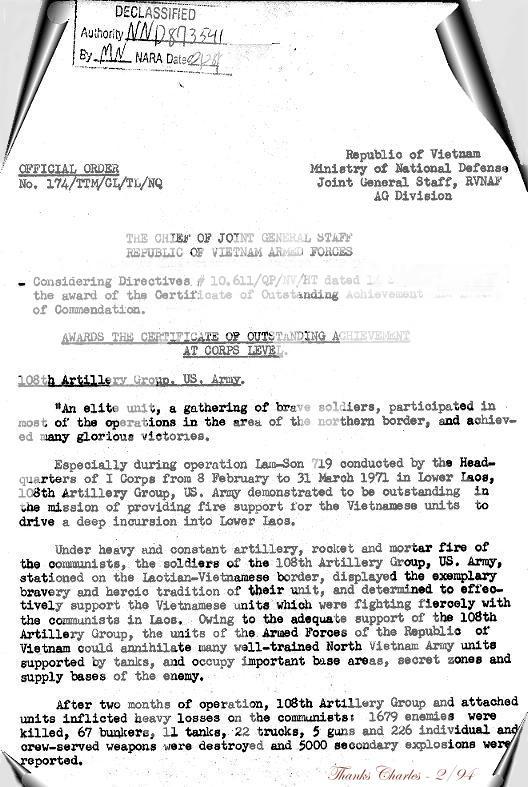 JAMES
email me Will@willpete.com click link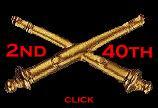 ---
Howitzers at the DMZ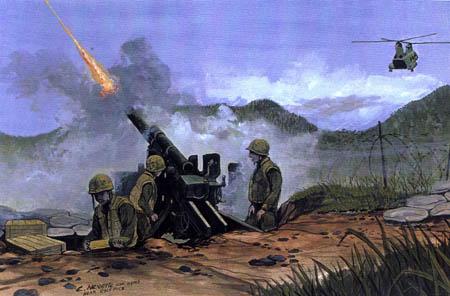 click
art by
Eric Nevatie
Pointman
click
---
My Heart's Content
Thirty years of one man's truth are up for reconsideration
by Pat Conroy
The true things always ambush me on the road and take me by surprise when I am drifting down the light of placid days, careless about flanks and rearguard actions. I was not looking for a true thing to come upon me in the state of New Jersey. Nothing has ever happened to me in New Jersey. But come it did, and it came to stay.
In the past four years I have been interviewing my teammates on the 1966-67 basketball team at the Citadel for a book I'm writing. For the most part, this has been like buying back a part of my past that I had mislaid or shut out of my life. At first I thought I was writing about being young and frisky and able to run up and down a court all day long, but lately I realized I came to this book because I needed to come to grips with being middle-aged and having ripened into a gray-haired man you could not trust to handle the ball on a fast break. When I visited my old teammate Al Kroboth's house in New Jersey, I spent the first hours quizzing him about his memories of games and practices and the screams of coaches that had echoed in field houses more than 30 years before. Al had been a splendid forward-center for the Citadel; at 6 feet 5 inches and carrying 220 pounds, he played with indefatigable energy and enthusiasm. For most of his senior year, he led the nation in field-goal percentage, with UCLA center Lew Alcindor hot on his trail. Al was a battler and a brawler and a scrapper from the day he first stepped in as a Green Weenie as a sophomore to the day he graduated. After we talked basketball, we came to a subject I dreaded to bring up with Al, but which lay between us and would not lie still. "Al, you know I was a draft dodger and antiwar demonstrator." "That's what I heard, Conroy," Al said. "I have nothing against what you did, but I did what I thought was right." "Tell me about Vietnam, big Al. Tell me what happened to you," I said. On his seventh mission as a navigator in an A-6 for Major Leonard Robertson, Al was getting ready to deliver their payload when the fighter-bomber was hit by enemy fire. Though Al has no memory of it, he punched out somewhere in the middle of the ill-fated dive and lost consciousness. He doesn't know if he was unconscious for six hours or six days, nor does he know what happened to Major Robertson (whose name is engraved on the Wall in Washington and on the MIA bracelet Al wears). When Al awoke, he couldn't move. A Viet Cong soldier held an AK-47 to his head. His back and his neck were broken, and he had shattered his left scapula in the fall. When he was well enough to get to his feet (he still can't recall how much time had passed), two armed Viet Cong led Al from the jungles of South Vietnam to a prison in Hanoi. The journey took three months. Al Kroboth walked barefooted through the most impassable terrain in Vietnam, and he did it sometimes in the dead of night. He bathed when it rained, and he slept in bomb craters with his two Viet Cong captors. As they moved farther north, infections began to erupt on his body, and his legs were covered with leeches picked up while crossing the rice paddies. At the very time of Al's walk, I had a small role in organizing the only antiwar demonstration ever held in Beaufort, South Carolina, the home of Parris Island and the Marine Corps Air Station. In a Marine Corps town at that time, it was difficult to come up with a quorum of people who had even minor disagreements about the Vietnam War. But my small group managed to attract a crowd of about 150 to Beaufort's waterfront. With my mother and my wife on either side of me, we listened to the featured speaker, Dr. Howard Levy, suggest to the very few young enlisted Marines present that if they get sent to Vietnam, here's how they can help end this war: Roll a grenade under your officer's bunk when he's asleep in his tent. It's called fragging and is becoming more and more popular with the ground troops who know this war is bullshit. I was enraged by the suggestion. At that very moment my father, a Marine officer, was asleep in Vietnam. But in 1972, at the age of 27, I thought I was serving America's interests by pointing out what massive flaws and miscalculations and corruptions had led her to conduct a ground war in Southeast Asia. In the meantime, Al and his captors had finally arrived in the North, and the Viet Cong traded him to North Vietnamese soldiers for the final leg of the trip to Hanoi. Many times when they stopped to rest for the night, the local villagers tried to kill him. His captors wired his hands behind his back at night, so he trained himself to sleep in the center of huts when the villagers began sticking knives and bayonets into the thin walls. Following the U.S. air raids, old women would come into the huts to excrete on him and yank out hunks of his hair. After the nightmare journey of his walk north, Al was relieved when his guards finally delivered him to the POW camp in Hanoi and the cell door locked behind him. It was at the camp that Al began to die. He threw up every meal he ate and before long was misidentified as the oldest American soldier in the prison because his appearance was so gaunt and skeletal. But the extraordinary camaraderie among fellow prisoners that sprang up in all the POW camps caught fire in Al, and did so in time to save his life. When I was demonstrating in America against Nixon and the Christmas bombings in Hanoi, Al and his fellow prisoners were holding hands under the full fury of those bombings, singing "God Bless America." It was those bombs that convinced Hanoi they would do well to release the American POWs, including my college teammate. When he told me about theC-141 landing in Hanoi to pick up the prisoners, Al said he felt no emotion, none at all, until he saw the giant American flag painted on the plane's tail. I stopped writing as Al wept over the memory of that flag on that plane, on that morning, during that time in the life of America. It was that same long night, after listening to Al's story, that I began to make judgments about how I had conducted myself during the Vietnam War. In the darkness of the sleeping Kroboth household, lying in the third-floor guest bedroom, I began to assess my role as a citizen in the '60s, when my country called my name and I shot her the bird. Unlike the stupid boys who wrapped themselves in Viet Cong flags and burned the American one, I knew how to demonstrate against the war without flirting with treason or astonishingly bad taste. I had come directly from the warrior culture of this country and I knew how to act. But in the 25 years that have passed since South Vietnam fell, I have immersed myself in the study of totalitarianism during the unspeakable century we just left behind. I have questioned survivors of Auschwitz and Bergen-Belsen, talked to Italians who told me tales of the Nazi occupation, French partisans who had counted German tanks in the forests of Normandy, and officers who survived the Bataan Death March. I quiz journalists returning from wars in Bosnia, the Sudan, the Congo, Angola, Indonesia, Guatemala, San Salvador, Chile, Northern Ireland, Algeria. As I lay sleepless, I realized I'd done all this research to better understand my country. I now revere words like democracy, freedom, the right to vote, and the grandeur of the extraordinary vision of the founding fathers. Do I see America's flaws? Of course. But I now can honor her basic, incorruptible virtues, the ones that let me walk the streets screaming my ass off that my country had no idea what it was doing in South Vietnam. My country let me scream to my heart's content-the same country that produced both Al Kroboth and me. Now, at this moment in New Jersey, I come to a conclusion about my actions as a young man when Vietnam was a dirty word to me. I wish I'd led a platoon of Marines in Vietnam. I would like to think I would have trained my troops well and that the Viet Cong would have had their hands full if they entered a firefight with us. From the day of my birth, I was programmed to enter the Marine Corps. I was the son of a Marine fighter pilot, and I had grown up on Marine bases where I had watched the men of the Corps perform simulated war games in the forests of my childhood. That a novelist and poet bloomed darkly in the house of Santini strikes me as a remarkable irony. My mother and father had raised me to be an Al Kroboth, and during the Vietnam era they watched in horror as I metamorphosed into another breed of fanatic entirely. I understand now that I should have protested the war after my return from Vietnam, after I had done my duty for my country. I have come to a conclusion about my country that I knew then in my bones but lacked the courage to act on: America is good enough to die for even when she is wrong. I looked for some conclusion, a summation of this trip to my teammate's house. I wanted to come to the single right thing, a true thing that I may not like but that I could live with. After hearing Al Kroboth's story of his walk across Vietnam and his brutal imprisonment in the North, I found myself passing harrowing, remorseless judgment on myself. I had not turned out to be the man I had once envisioned myself to be. I thought I would be the kind of man that America could point to and say, "There. That's the guy. That's the one who got it right. The whole package. The one I can depend on." It had never once occurred to me that I would find myself in the position I did on that night in Al Kroboth's house in Roselle, New Jersey: an American coward spending the night with an American hero.
Pat Conroy's novels include The Prince of Tides, The Great Santini, The Lords of Discipline, and Beach Music. He lives on Fripp Island, South Carolina. This essay is from his forthcoming book, My Losing Season.
Special thanks to Charles Stephenson 2/94 who forwarded this excellent essay
Download MS Word .DOC of this essay
---
---
---
---
---
VISIT ALL FOUR PAGES
1/40 Welcome
1/40 Main
1/40 Vets Names
Other Northern
I Corps Arty Units.
11 Oct 2021 07:40:13 AM
---

Sign In To 1/40 click

Other Northern
I Corps Units