You are being redirected to: 1st Bn 40th Arty
http://www.willpete.com/1stbn40tharty.htm click here if you are not
Light A Candle
Then Read This click
Proposed Restoration on Veterans Rights
---
Operation Uplink Phone Card click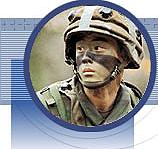 ---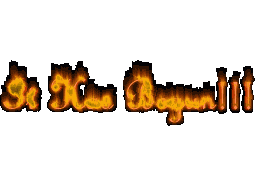 There is sobbing of the strong,
And a pall upon the land;
But the People in their weeping
Beware the People weeping
When they bare the iron hand.
by Herman Melville after the death of Abraham Lincoln


---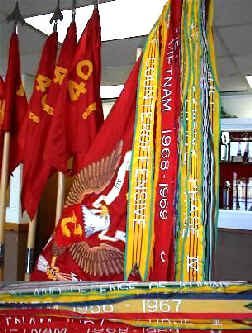 About us/Privacy Policy

XXIV Corps Artillery different from XXIV Corps click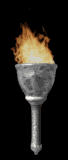 Click On Pic Below For Vets In that Btry/Section or Scroll Down Page For Complete List or Use Search 1/40 (multiple entries in Btry/Section)
1/40 VETS SUBMIT YOUR NAME WITH FORM BELOW - SCROLL DOWN
---
---
REUNION 2006
I CORPS ARTILLERY
Branson Missouri
Branson Holiday Inn Express
June 15th departing June 18.
---
---
---
---
Happy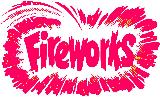 Fourth
http://www.geocities.com/grace24u/4thofjul.html
---
click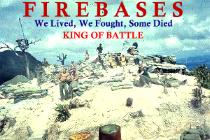 click
---
Propaganda Leaflet - War is Hell
---
---
---
Free Defenders of the DMZ Screen saver (click) Rev.11/2003 No Commercial Use - Personal Use Only
---
I N D E P E N C E N C E D A Y
http://www.geocities.com/rdsbabybird/BABYBIRD-RDMNX-SEA.HTML
M E M O R I A L D A Y - L E S T W E F O R G E T

http://www.lovethissite.com/memorial/ http://www.byjoy.com/Forgotten.html
http://www.arlingtoncemetery.com/ I have no words- Will A Soldier Died Today
---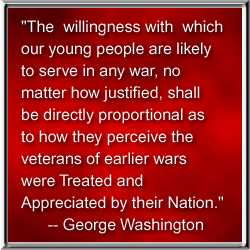 ---
---
The Longest War
A Holiday Message click
---
"WHEN GOD MEANS TO PUNISH A NATION, HE DEPRIVES THE RULERS OF WISDOM."
UNKNOWN SOURCE
Email & Snail Mail Senate House Legislative, Executive, Judicial
Current Vet Issues VA Duty To Assist Duty to Assist Passes Defense Authorization Bill
Def. Auth. Update Disabled VetsMemorial Health Care Eligibility - Purple Heart

NVOA - Recruiting: Pentagon Fears Billboards' Impact on Retention Crisis

Post Responses From Congress: forward emails to Mailto:Will@willpete.com include heading showing your email address congress(wo)mans return to address.
Responses Posted: Click here
---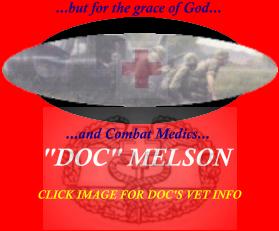 click for Doc's current news The Storyof Creation click
Thanks Tommy
---
NEWS I'm starting to add humor/anecdote stories (sad, happy, humorous, words of wisdom) to individual pages. Charles Kelley gave me the idea when he sent me a story. Email me a text or word or works document and I'll post it. I've traded "war" stories (not graphic combat) stories with several people and enjoyed it. Now you can share on your web entry. All I ask is that the content be appropriate for kids and no disparaging personal remarks.
10/30/99 Anyone that would like a "Thumb Pic" by their name, send it to me.

Con Thien, Khe Sanh.. PINS
VietNam Magazine Advertises Nazi Memorabilia
The Living Wall - 1/12 Reblica Book GUN CONTROL Agent Orange in Quang Tri Province
Thanks email here
---
Articles about 1/40 / NAM /Vets
Army backs Marines Atlanta Journal July '71 Cleveland Plain Dealer Feb.'00 Agent Orange
Diabetes Homeless Vets Online Veterans Benefits Booklet .PDF
U.S. Vet to Meet Daughter of Soldier He Killed Mar 2000 Veterans' Hepatitis C Benefits Act of 1999
VA Fact Sheet on Prostrate Cancer & Service Connection, Mar 2000 XXIV Corps Battle Assessment 11/70- 4/71
Anatomy of a Fire Mission Arty & Infantry work hand in hand
---
Viet Nam the LIGHTER SIDE click
---
Download a message from 1/40 Arty click here
Era Music The Wall Search the Wall Remembrance Nam Area Maps
Quigley's Down Under MORE Links
GuestBook
click
---
Copyright Will Pete 1999
Last revised: March 29, 2011
---
THE LINK TO TOP ARTY SITES HAS BEEN REMOVED
THE ABOVE REFERENCED SITE HAS APPARENTLY, LINKED TO AN ORGANIZATION WHICH IS AFFLIATED WITH OTHER ORGANIZATIONS THAT ARE ACTIVELY ATTEMPTING TO, IN MY OPINION, INFRINGE ON MY SECOND AMENDMENT CONSTITUTIONAL RIGHTS. THERE IS NO WAY THAT THESE PAGES, WHICH I OWN AND OPERATE, WILL BE LINKED TO ANY SUCH SITES. ITS AN INALIENABLE RIGHT FOR ME TO PROTECT "ME AND MINE" AND TO HAVE THE MEANS TO DO SO. I VEHEMENTLY OPPOSE ANY ATTEMPT TO INFRINGE ON THIS RIGHT. ALTHOUGH THE RISK OF BEING THE VICTIM OF VIOLENCE IS FAR LESS THAN THAT IN THE NAM, I STILL DON'T WANT MY LAST THOUGHTS TO BE "I WISH I HAD A GUN".
Will
---
Suggestions For Page Development FEEDBACK
---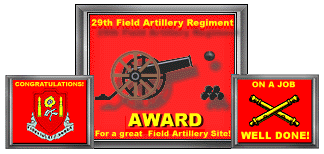 click for 29th FA
---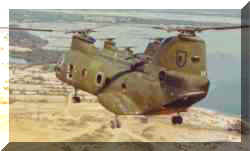 This Brothers of Nam site owned by Will Myers.
[ Previous 5 Sites | Previous | Next | Next 5 Sites | Random Site | List Sites ]
---
VISIT ALL FOUR PAGES

Sign In To 1/40 click

1/40 Welcome
1/40 Main
1/40 Vets Names
Other Northern
I Corps Units
---


If you have an opinion on this issue, we encourage you to log on to
http://www.vote.com
and make your vote count.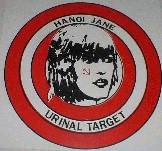 ---
QUEUE
Entries will be placed on appropriate pages upon confirmation of email address.
Thanks!!!!