ART
ILLERY
I CORPS
VIETNAM - VETS & PICS
Search Site About us/Privacy Policy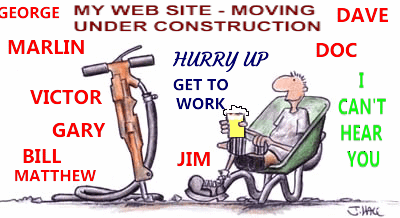 M. I. A.

MISSING IN AMERICA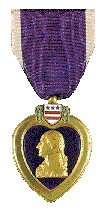 "VETERANS "
































THANK OUR VETSclick
More I Corps Arty Vets http://www.willpete.com/ARTY/More-I-CorpArtyVets.htm
Website Established 1999 About us/Privacy Policy
---
Agent Orange Distribution In Nam click
Agent Orange Website click here
This site is being offered as a public service by
Lewis Publishing Company
Home of
The Veteran's Book and Video Store
Below is a direct copy - paste from Wikipedia http://en.wikipedia.org/wiki/Agent_Orange
Agent Orange is the code name for one of the herbicides and defoliants used by the U.S. military as part of its herbicidal warfare program, Operation Ranch Hand, during the Vietnam War from 1961 to 1971. It was given its name from the color of the orange-striped 55 US gallon (208 litre) barrels in which it was shipped, and was by far the most widely used of the so-called "Rainbow Herbicides".[1] A 50:50 mixture of 2,4,5-T and 2,4-D, it was manufactured for the U.S. Department of Defense primarily by Monsanto Corporation and Dow Chemical. The 2,4,5-T used to produce Agent Orange was later discovered to be contaminated with 2,3,7,8-tetrachlorodibenzodioxin, an extremely toxic dioxin compound. Vietnam estimates 400,000 people were killed or maimed, and 500,000 children born with birth defects.[2]
During the Vietnam War, between 1962 and 1971, the United States military sprayed nearly 20,000,000 US gallons (75,700,000 l) of chemical herbicides and defoliants in Vietnam, eastern Laos and parts of Cambodia, as part of Operation Ranch Hand.[3][4] The program's goal was to defoliate forested and rural land, depriving guerrillas of cover; another goal was to induce forced draft urbanization, destroying the ability of peasants to support themselves in the countryside, and forcing them to flee to the U.S. dominated cities, thus depriving the guerrillas of their rural support base and food supply.[4][5]
The US began to target food crops in October 1962, primarily using Agent Blue. In 1965, 42 percent of all herbicide spraying was dedicated to food crops.[5] Rural-to-urban migration rates dramatically increased in South Vietnam, as peasants escaped the destruction and famine in the countryside by fleeing to the U.S.-dominated cities. The urban population in South Vietnam nearly tripled: from 2.8 million people in 1958, to 8 million by 1971. The rapid flow of people led to a fast-paced and uncontrolled urbanization; an estimated 1.5 million people were living in Saigon slums.[6]
United States Air Force records show that at least 6,542 spraying missions took place over the course of Operation Ranch Hand.[7] By 1971, 12 percent of the total area of South Vietnam had been sprayed with defoliating chemicals, at an average concentration of 13 times the recommended USDA application rate for domestic use.[8] In South Vietnam alone, an estimated 10 million hectares of agricultural land were ultimately destroyed.[9] In some areas TCDD concentrations in soil and water were hundreds of times greater than the levels considered "safe" by the U.S. Environmental Protection Agency.[10][11] Overall, more than 20% of South Vietnam's forests were sprayed at least once over a nine year period.[5]
1/40 ARTILLERYMAN BROUGHT HOME
Don DeLano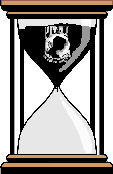 VETS DON'T FORGET - I went back last year and helped recover
Dave Lemcke's remains from Vietnam. He's no longer MIA.
SSG Alfred Corioso B Btry (1968) I just found out served a second tour
in 1971 and died at the young age of 43 that year. Thanks.
LINKS: http://rochesterhomepage.net/fulltext/?nxd_id=278307 MUST SEE VIDEO
http://www.pownetwork.org/bios/l/l370.htm
"It could have been any one of us!"
Couvi
---
---
---
Unit Reunions
---
2nd Battalion 94th Field Artillery
2006 REUNION
Fort Sill
http://69.211.177.165/2006reunion/2006reunion.asp
There are also links to the reunion site at our home site:
---
NATIONAL DUSTERS, QUADS and SEARCHLIGHTS ASSOCIATION

VULCANS

HAWKS
July 7-12, 2004
2004 Reunion
LZ Derby City
Louisville, Ky.
http://www.mystae.com/reflections/vietnam/lzderbycity.html
---
2nd Bn 94th Artillery * 1st Bn 39th Artillery * 5th Bn 4th Artillery
3rd Bn 6th Artillery * 8th Bn 4th Artillery * 5th Marines 3rd Div.
6th Bn 33rd Artillery * 7th Bn 13th Artillery * "F"Btry/26Artillery * 1st 12Marines
1st Bn 321st Arty/101st * 1st Bn 65th Arty * 5th Bn 22nd Arty
4th Bn 12th Marines * 1st Bn 40th Arty * 1st Bn 83rd Arty
108th Group * 3rd Bn 12th Marines * 5TH BN 27TH ARTY * FO's & Others Attached to Arty
2nd Bn 319th Artillery * 2nd Bn 320th Artillery * 5th 155 guns (sp), 5th Mar Div. 1st Bn 11th Marines 1st Marine Division
2nd Bn 11th ARTY * 2nd Battalion 12th Marines * 4th Bn 11th Mar 1st Mar Div *3d 8" Howitzer Btry - USMC *
1st Bn 13th Marines * 3rd Bn 34th Artillery * 2nd Bn 123rd Arty * 3rd Bn 16th Arty * 4th Bn 13th Marines

I Corps SeaBees*
3rd 175mm Btry, 1st Mar. * 6th Bn 27th Arty *
---
To Combined Arty Units I Corps Viet Nam (Vets posted after 5/5 except 1/40)
---
please send if you have them Lineage and Honors click unit patches, crests
2/94 1/39 5/4 8/4 5/3 6/33 7/13 108thGp
---
SISTER ARTILLERY SITES
*

*

*

"Bravo"1/12 Arty - 2nd Bn 3rd Marines *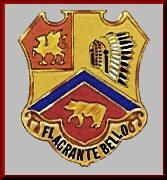 NEW Website 1/83rd Arty
*

1st Bn 44th ADA *

1st Bn 82nd Arty *
5th Bn 4th Arty
---
---
Free Defenders of the DMZ Screen saver (click) Rev.11/2003 No Commercial Use - Personal Use Only
---
---
1) Charles W. Kelley

Charles' Pics Nam Pics Today
I Corps Marine/Army Artillery Strategy Propaganda Leaflet - War is Hell
Hq Btry, 2nd Bn 94th FA 108 Arty Gp Charles' Story
Sep 67 to Sep 68
Sp5kelley2nd94th@aol.com

2nd Battalion 94th Unit Total History Duty Rosters XXIV Corps Battle Assessment 11/70- 4/71
Rest In Peace, KIA-WIA-MIA TO & E Bn. Surgeon-Rockpile pics
Bill, I was with the 2nd 94th 108th Gp (175 outfit) at Camp Carroll with our service battery being down in Dong Ha. Do you know of any sites set up for the 94th? I can find nothing but the linage page.
Thanks, Charles W. Kelley
____________________________________________________________
Agent Orange Page CLICK
ssecond agent orange law suit click
____________________________________________________________
2/94 In Their Own Words
---
I served as Fire Direction Officer with C Btry, 5/4 Arty (155 M109)at Firebase C-2. I agree with Charles Kelley. There doesn't seem to be very much about Artillery units stationed in Northern I Corps.
Keep up the good work.
Dan M. Ward
---
I served at C-1 Ca Lu and Dong Ha in 69 I am looking for other members of that served with me I contacted David "Mississippi" Wooten a few years ago so would like to contact a few more I cant remember the first names just last names and nick names. Bones from Brocton, MA Hippie?? Goad from TX. Cant remember the cook but we called him Pops he was KIA by incoming at C-1. I was called Chief or Crazy Indian because I am Indian and I was Crazy back then but have mellowed out some in the last 30 yrs.
I was with B-Battery 8/4 in 69. Was a RTO for the FO in April of 69 attached to an ARVN Unit 2/7 Cav was hit at Lang Vi on 25 of April. I have an after action report on this from the Archives of the Fifth Mech's 1/77 Armor it states that a mortar landed near the FDC Track of C/1-40 killing the battery XO and wounding every man in the FDC. I need any information that anyone can give me. Thank You and Welcome Home.
---
4.) Bill C. Fesler

Bill's Pics
5th Marines--3rd. Mar.Div.
June 1969---Sept 1969 @ The Rockpile
feslerwt@gte.net


I was the FDC (Fire Direction Control---Chart-Operator) for the entire Artillery (ie. 105,155,175mm and the army's 8" while I was there ! (of course we worked in shifts).
We pulled out in Sept.1969 and upon arriving at Camp Hansen in Okinawa we had been informed that the rest of our gang had been over-run...The nite before leaving we saw the shit hit the fan...and we saw Puff. What an awesome sight even though my brothers still ATE-IT! I have seen their names on the WALL and brings tears to my eyes. I feel like we deserted them......
---
Went over by boat with the 13th in Oct 66 and in June 67 went to the 2/4th Arty 9th Inf Div until Oct 67. Went back in Aug 1971 and went to the 39th Arty and stayed up around the DMZ until Jan72 and then went to the 1st Cav at Ben Hoa and lived the life of riley untell I came home in Jun.
---
6) Charlie Boese
HHC, 108th Artillery Group, Dong Ha
Oct 67 - Nov 68
boesel180@aol.com

Looking for old friends
---
7) Lester Modelowitz Lester's Pics
2nd Bn 94th Arty (Dong Ha - Camp JJ Carroll
may 1967- Feb 1968
lmodelowitz@si.rr.com View S.I. Vietnam Wall Experience 2003
Found your website while looking for other info. I served with the 2/94 service Btry in Dong Ha, a 175mm unit. Welcome home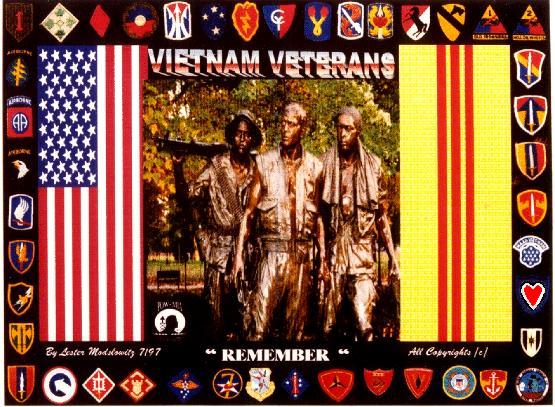 "We Served" by Lester Modelowitz, Copright 2000 Service Battery, May 1967- Feb 1968
---
8) Michael Stoffers
B Btry/2nd 94th
June 68-Dec 70
sstoffer@inreach.com

Have been looking for the 2nd and 94th on the web and the men I served with. Was sent to your site by Charles Kelley. Welcome Home!
---
Worked in FDC at Alpha-4, I would like to hear from some old friends.
---
12) John E. Kelly
B Btry 2nd Bn 94th FA
1966 /1967
I was in unit when it left the states.
---
13) Ed Moore
HHB, 2/94 FA
SEP 71 - Apr 72
Was a Radio TeleType Operator (lucky enough to work my MOS) .. was there at the end when XXIV Corps stood down and 2/94 went under 101st; then 196th Light Inf Bde and fired the last US heavy rounds from C Btty, Hill 34 Da Nang
have had the pleasure of exchanging emails with Charles Kelley, who directed me here.
---
14) CHARLES ADAMS Old News Articles - Firebases

C Btry, 2nd Bn 94th Arty, 8/4 (A-4  CON THIEN) Charles Pics
April 1971 - February 1972 Personal Account
charles.adams@suntrust.com Article Atlanta Journal July 8, 1971


MY EXPERIENCES IN VIETNAM ARE FADING SINCE IT'S BEEN ALMOST 30 YRS. I WAS ASSIGNED TO "CHARLIE" BATTARY 8TH BN 4TH ARTY ON THE DMZ AT FIREBASE ALPHA 4 (CON THIEN). WAS IN GUN SECTION 2 DURING SUMMER OF 1971. I HAVE WRITTEN A JOURNAL ABOUT SOME OF MY EXPERIANCES THAT WE ENDURED ON A-4 THAT I THINK YOU WILL FIND INTERESTING. I HOPE TO HAVE IT, PICs AND OUR UNIT PATCHES POSTED ON THIS SITE SOON. WE WERE THE LAST AMERICAN UNIT TO OCCUPY CON THIEN. WE TURNED THE LIGHTS OUT AT A-4 AND THEN CONVOYED TO CHARLIE 1 FROM WHERE WE WERE USED DURING OPERATION LAM SON 719. THE 8/4 STOOD DOWN ON OCT 13, 1971 AND WE JUST CHANGED PATCHES TO THE 2ND BN 94TH ARTY. I WAS TRANSFERED TO THE SERVICE BATTARY AND WE HAULED AMMO TO ALL THE GUN BATTARIES LOCATED ON THE DMZ FOR REST OF MY TOUR.

I HOPE ALL YOU "REDLEGS" ARE DOING WELL. WE ARE CURRENTLY COMPILING AN E-MAIL LIST OF FORMER MEMBERS OF THE 8/4 AND 2/94. SEE CHARLES WHITE'S ENTRY. THE LIST IS OVER 200 VETS. I HAVE SPOKEN TO A NUMBER OF OUR BROTHERS, WHO LIKE US SURVIVED THAT DREDFUL PLACE - VIETNAM. I AM SORRY LT TOM BOGGS THAT FOR YEARS I THROUGHT IT WAS YOU THAT DIDN'T MAKE IT OFF ALPHA 4. I WAS CONFUSING YOU WITH LT BINKLEY.PLEASE ACCEPT MY APOLOGY.

WE NEED TO CONTINUE OUR QUEST TO DOCUMENT OUR TIMES ON THE "Z"! TIME IS RUNNING OUT!

LATER GUYS!

WELCOME HOME!
---
15) Kenneth Owen
HHB/B Btry, 1-39 FA
March 1970 to March 1971
k4beo@arrl.net

Joined Battalion in March, two days before battalion commander lost at Firebase Barbara. Moved to Firebase Nancy in early April; overrun by NVA Sapper battalion the following week -- HHB, SVC and B batteries earned Valorous Unit Award for that action. Asst S-3/S-2 (S-3 for short time) March to September. Commanded B Battery September to March 1971. Took Battery (as separate battery attached to 108th Group HQ) on Lam Son 719. Gave up command/DEROSed from near the old LaoBao prison on the border at Laos.
---
16) Lynden T. Couvillion
Couvi's Pics It's The Soldier Why Soldiers Reenlist
Service Battery, 2/94th - November 69 to April 70 1/40 - 8 inch
SVC Btry 1/40 Arty
April 69-Nov 69
Couvi@wichitaonline.net If you haven't cried enough today...
---
17) Fred B. James
HHB/A Btry, 8th Bn, 4th Arty
March '69 to March '70
fjames@satx.rr.com


I've been looking for this site for a long time. I served at HHB in Dong Ha (Battalion FDC) from March '69 to about August '69. Transferred to A Battery FDC (175 MM-SP) at Rockpile for about a month. A Battery then moved to Camp Carroll for the balance of my tour. Departed March 1970. While at Battalion, I sometimes checked data with your unit at A-4 (Con Thien?). There were 2 main FDC guys for C Battery at Battalion - one of them was Fred Wright. I always admired the accuracy you could get with the 8" guns. Pretty amazing. I made a short visit to your base to deliver some stuff. Way too spooky a place for me.

Let me know if any of this rings any bells.

Sincerely, Sp-4 Fred B. James (13E20) San Antonio, Texas
---
Doc, Mike Sperling advised me that Tommy Dorris died at 0300 today, heart attack. I will keep you posted! 19 Oct2001
And Shakespeare Said Today: I will instruct my sorrows to be
proud, for grief is proud and makes his owner stoop. - King John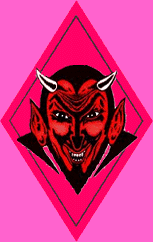 Atributte To Tommy click
18) Tommy Dorris
B-Brty 5/4th Arty. FO section
68-69

They say lighting don't strike in the same place, well it does. I'm sending this out in hopes that it will help someone else not to have to go though what I have. There is a Flu and cold medicine on the market call Coricidin, they are red pills that has fell into our Kids hands. It took my Grandson's life yesterday here in Vancouver and one more 15 year old boy this month, the local newspaper stated it started in Seattle in Sept. of this year and is under investigation, but I would ask each and everyone to talk to your teenagers and grandkid about this problem and not have to go though what I'm going though. Please pass this to everyone you know. Thanks Tommy

click
TF 1/61st Reunion - Map of Columbia & Ft. Jackson S.C. Recon 1/61st Map
NVOA - Recruiting: Pentagon Fears Billboards' Impact on Retention Crisis
PTSD Memorial Day Tommy's Pics I Was A Soldier First Shell Stop 'N Go In the Nam Entitlements
Billboards going up Agent Orange
Homeless Standown 2000 Tommy's Pics Hepatitis C Obtain Army Records web_site_for_hepatitis

Great site to bring old friends together, I was with A Co. 1/61st as the FO recon Sgt. went over from Carson in 68. Was my 2nd tour in Vietnam. Stop in at 5th Bn. 4th Arty and say hello.
VETERAN'S DAY The Story of Creation click
5/4th Artillery
5th Bn. 4th Arty. 1st Brigade 5th Infantry Division Red Devils
1/61st Infantry
http://members.aol.com/bn61st/161/index.htm
Society of the 5th Division
http://almond.elite.net/~knight/index.htm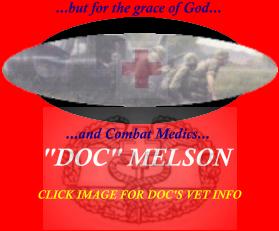 ---
19) Charles G. White
8th Bn 4th Arty
1968
white@cw.wtxcoxmail.com
I and others are trying to compile a list of those who served in the 8th Bn 4th Arty at anytime in Vietnam. I spent the calendar year 1968 with the 8th 4th Arty.  My first 4 months in 1968 were at Dong Ha.  My first title was Batallion Assistant Commo. Officer, and whatever other junk assignment deserving of a new Lt. in country.  In late April I was assigned to B Battery of the 8th 4th, at Hill 10, Hill 65, and An Hoa, which was West of Danang; then in my last week I went back to Dong Ha where I was processed to return to the states.

We are looking for all who served with the 8/4th Arty. For information check
http://groups.yahoo.com/group/8-4-arty
AND
---
20) John McComb
C Battery 8/4 Artillery (Fire Direction Center)
mccombpa@aol.com


If you want to be added to our 8/4 artillery e-mail list, send a blank message to: 8-4-arty-subscribe@eGroups.com.
---
To Vets 21 - 40 To Vets 41 - 60 To Vets 61 - 80 To Vets 81 - 100
To Vets 101 - 120 To Vets 121 - 140 To Vets 141 -160 To Vets 161 - 180
To Vets 181 - 200 To Vets 201 - 220 To Vets 221 - 240 To Vets 241 - 260
Vets 261 - 280 To Vets 281 - 300 To Vets 301 - 320 To Vets 321 - 340
o Vets 341 - 360
To Vets 361 - 380
To Vets 381 - 400
---
---
More I Corps Arty Vets click
SIGN IN: click here click here
---

Request for info/help


My Dad, A. Heimberg, was a jr. arty officer in Viet. The only info. I have is a lighter marked: 2nd Bn, 94th Arty, Camp JJ Carrol. I'd like to know more if anyone knew him. haydown96@yahoo.com
---
Howitzers at the DMZ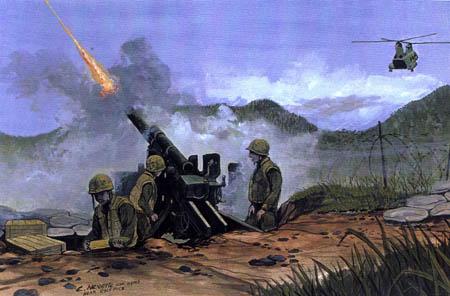 click
art by
Eric Nevatie
Pointman
click
---
Alton - you didn't give your email address please re enter your info.
---
Copyright Will Myers
Last revised: June 09, 2019
---
Please Note:
Your entry will not post immediately. It will be emailed to me for email verification and posted ASAP. Thanks
---
THE LINK TO TOP ARTY SITES HAS BEEN REMOVED
THE ABOVE REFERENCED SITE HAS APPARENTLY, LINKED TO AN ORGANIZATION WHICH IS AFFLIATED WITH OTHER ORGANIZATIONS THAT ARE ACTIVELY ATTEMPTING TO, IN MY OPINION, INFRINGE ON MY SECOND AMENDMENT CONSTITUTIONAL RIGHTS. THERE IS NO WAY THAT THESE PAGES, WHICH I OWN AND OPERATE, WILL BE LINKED TO ANY SUCH SITES. ITS AN INALIENABLE RIGHT FOR ME TO PROTECT "ME AND MINE" AND TO HAVE THE MEANS TO DO SO. I VEHEMENTLY OPPOSE ANY ATTEMPT TO INFRINGE ON THIS RIGHT. ALTHOUGH THE RISK OF BEING THE VICTIM OF VIOLENCE IS FAR LESS THAN THAT IN THE NAM, I STILL DON'T WANT MY LAST THOUGHTS TO BE "I WISH I HAD A GUN".
Will
---
1/40 Cover Page
1/40 Main Page
1/40 Vets List Page
---
---


If you have an opinion on this issue, we encourage you to log on to
http://www.vote.com
and make your vote count.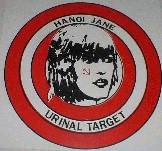 ---
---
QUEUE
Entries will be placed on appropriate pages upon confirmation of email address.
Thanks!!