2nd Battalion 94th Artillery

NORTHERN Sign On Page click here I CORPS
2/94 BLOG Chronological "Diary" of Events
---
In Their Own Words click
---
2nd Battalion 94th Field Artillery
2006 REUNION

Fort Sill
http://69.211.177.165/2006reunion/2006reunion.asp
There are also links to the reunion site at our home site:
---
click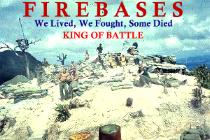 click
---
---

---
1) Charles W. Kelley
Charles' Pics Nam Pics Today
I Corps Marine/Army Artillery Strategy
Hq Btry, 2nd Bn 94th FA 108 Arty Gp Charles' Story
Sep 67 to Sep 68
Sp5kelley2nd94th@aol.com
2nd Battalion 94th Unit Total History Duty Roster XXIV Corps Battle Assessment 11/70- 4/71
Rest In Peace, KIA-WIA-MIA TO & E Bn. Surgeon-Rockpile pics Propaganda Leaflet - War is Hell
Bill, I was with the 2nd 94th 108th Gp (175 outfit) at Camp Carroll with our service battery being down in Dong Ha. Do you know of any sites set up for the 94th? I can find nothing but the linage page.
Thanks, Charles W. Kelley
____________________________________________________________
Agent Orange Page CLICK
ssecond agent orange law suit click
____________________________________________________________
---
2) Lester Modelowitz Lester's Pics
2nd Bn 94th Arty (Dong Ha - Camp JJ Carroll
may 1967- Feb 1968 View S.I. Vietnam Wall Experience 2003
lmodelowitz@si.rr.com
Found your website while looking for other info. I served with the 2/94 service Btry in Dong Ha, a 175mm unit. Welcome home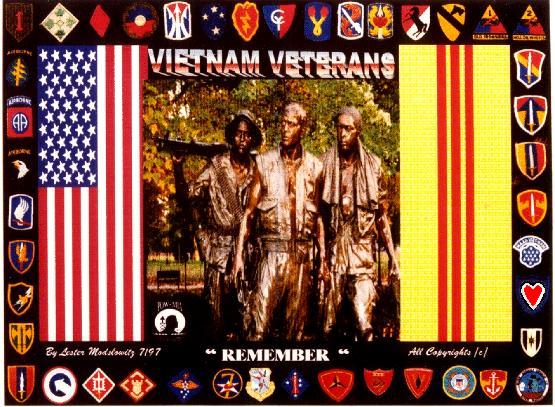 "We Served" by Lester Modelowitz, Copright 2000 Service Battery, May 1967- Feb 1968
---
3) Michael Stoffers Mike's Pics
B Btry/2nd 94th
June 68-Dec 70
sstoffer@inreach.com

Have been looking for the 2nd and 94th on the web and the men I served with. Was sent to your site by Charles Kelley. Welcome Home!
---
4) Bob Mahmood Bob's pics
2nd Battalion 94th Artillery (175MM SP)
April 67 to April 68

---

5) John E. Kelly

B Btry 2nd Bn 94th FA

1966 /1967

I was in unit when it left the states.

---

6) Ed Moore Ed's Pics

HHB, 2/94 FA

SEP 71 - Apr 72

Was a Radio TeleType Operator (lucky enough to work my MOS) .. was there at the end when XXIV Corps stood down and 2/94 went under 101st; then 196th Light Inf Bde and fired the last US heavy rounds from C Btty, Hill 34 Da Nang

have had the pleasure of exchanging emails with Charles Kelley, who directed me here.

---

7) CHARLES ADAMS Old News Articles - Firebases
C Btry, 2nd Bn 94th Arty, 8/4 (A-4  CON THIEN) Charles Pics
April 1971 - February 1972 Personal Account
charles.adams@suntrust.com Article Atlanta Journal July 8, 1971

MY EXPERIENCES IN VIETNAM ARE FADING SINCE IT'S BEEN ALMOST 30 YRS. I WAS ASSIGNED TO "CHARLIE" BATTERY 8TH BN 4TH ARTY ON THE DMZ AT FIREBASE ALPHA 4 (CON THIEN). WAS IN GUN SECTION 2 DURING SUMMER OF 1971. I HAVE WRITTEN A JOURNAL ABOUT SOME OF MY EXPERIANCES THAT WE ENDURED ON A-4 THAT I THINK YOU WILL FIND INTERESTING. I HOPE TO HAVE IT, PICs AND OUR UNIT PATCHES POSTED ON THIS SITE SOON. WE WERE THE LAST AMERICAN UNIT TO OCCUPY CON THIEN. WE TURNED THE LIGHTS OUT AT A-4 AND THEN CONVOYED TO CHARLIE 1 FROM WHERE WE WERE USED DURING OPERATION LAM SON 719. THE 8/4 STOOD DOWN ON OCT 13, 1971 AND WE JUST CHANGED PATCHES TO THE 2ND BN 94TH ARTY. I WAS TRANSFERED TO THE SERVICE BATTARY AND WE HAULED AMMO TO ALL THE GUN BATTARIES LOCATED ON THE DMZ FOR REST OF MY TOUR.

I HOPE ALL YOU "REDLEGS" ARE DOING WELL. WE ARE CURRENTLY COMPILING AN E-MAIL LIST OF FORMER MEMBERS OF THE 8/4 AND 2/94. SEE CHARLES WHITE'S ENTRY. THE LIST IS OVER 200 VETS. I HAVE SPOKEN TO A NUMBER OF OUR BROTHERS, WHO LIKE US SURVIVED THAT DREDFUL PLACE - VIETNAM. I AM SORRY LT TOM BOGGS THAT FOR YEARS I THROUGHT IT WAS YOU THAT DIDN'T MAKE IT OFF ALPHA 4. I WAS CONFUSING YOU WITH LT BINKLEY.PLEASE ACCEPT MY APOLOGY.

WE NEED TO CONTINUE OUR QUEST TO DOCUMENT OUR TIMES ON THE "Z"! TIME IS RUNNING OUT!

LATER GUYS!

WELCOME HOME!

---

8) Lynden T. Couvillion Couvi's Pics It's The Soldier Why Soldiers Reenlist

Service Battery, 2/94th-November 69 to April 70, 1/40 - 8 inch

SVC Btry 1/40 Arty April 69-Nov 69
Couvi@wichitaonline.net

Great site. Couvi If you haven't cried enough today...

---

9) BERNIE J. JOYCE
BRAVO, 2ND/ 94 TH
SEPT. 66/4-15/67
JoyceBJ@nswccd.navy.mil

WENT BY BOAT USS LEROY ELTINGE WENT RIGHT TO CAMP CARROLL WHILE THERE RAN CONVOYS. FOUND MY OLD BATTERY CO. JOHN J. NIEGER, MCLEAN, VA. LAST SAW HIM FOUR YEARS AGO. DID GIO LINH, THE ROCKPILE, ALWAYS LOOKING FOR PHOTOS.

---

10) ELDRIDGE  MORRIS JR
B BATTERY  2ND 94TH  BATTERY RECORDER Eldridge's Pics
MARCH 68- MARCH 69
Morris044@aol.com

---

11) Robert Matlock
C Btry 2/94 Arty 175 MM Gun 4
6-67 thru 4-68 trans to 8/4 Arty 175 Dong Ha
MATLORC@starnet.com

I was with the 2/94th arty in 67-68. We were at Dong Ha, Gio Linn, Camp Carroll, Rock Pile, and a place that we call The Graveyard; (a Vietnamese graveyard between Dong Ha and Gio Linn). I am really glad to have found this sight. I have looked for something on the 94 th for a long time. I would really like to hear from anyone the battery, or the battalion.

---

12) Peter W. Marchand
C Battery, 2/94th Arty
Oct 70 - Oct 71
petermarchand@netzero.net

It is really great to have a contact point for the 2/94th. This is the page I've been looking for.

---

13) John Purdy
2/94 HQ Btry / FDC
10/71 - 4/72
tojohn@earthlink.net

Been looking for this - I'll post more + pics in the future I'd like to hear from anyone out there who was there.

---
To: <Will@willpete.com>
Subject: Data posted to form 1 of http://www.willpete.com/other.htm


------------------------------------------------------------------------

14) Perry J. Kneisel
SVC Bat. Personnel Specialist, 2nd Bn 94th Arty
Feb. 69 through end Mar. 70
pjkneisel@west.raytheon.com

Lots of stories and hundreds of slides. Guess I need a scanner!
---
IN MEMORY - Rest In Peace, Colonel Obituary
15) LTC Joseph Ganahl
Unit - Battalion Commander 2nd Bn 94th Arty
Dates - Feb 1971 to Aug 1971
---
16) Gail A. Duff
2/94 FA Service Battery/ ammo section, 3rd Section
June67/ June 68
gduff@sisqtel.net


I just got back to the site and read the history of 2/94 and I cant say enough. It brought back a lot of memories and a few tears for the ones that didn't get back.
My tour took me from Long Bin to the DMZ at Camp Carroll and Dong Ha. I had the privilege of serving ammo and supplies to the finest gun units in the Army. I visited all fire bases within I corp with the excepted few. Would like to receive all combat experiences you can remember. The Rockpile,etc. Welcome Home one and all. Would especially like anyone who was in Service Batt. to keep in touch. I am trying to put together a combat report for the 2/94th Service Batt. All info will be appreciated. Marines dont hesitate to throw in your two cents worth because we were all brothers in arms. Duffy 2/94

Thank you for your web site and we all appreciate the time you took away from other things. A job beyond well done. WELCOME HOME ONE AND ALL!!!! Duffy
---
17) Dean E. Shanklin Propaganda Leaflet - War is Hell
Svc. Btry 2nd Bn 94th Arty 3rd Ammo Sec.
Nov.'67-Nov.'68 1st tour
June'69-March'70 2nd tour
DEshanklin@aol.com

Want 2 thank C. Kelley for turning me onto this site.I served 2 tours in the Nam. 1st 3 mths of my 2nd tour was in Nha Trang w/7th Bn. 13th Arty, A Btry. I drove unit 21, while at Svc. Btry my 1st tour. I replaced Ronnie White after he went home.Hey Duffy, do you remember our convoy to Khe Sahn on Oper. Pagisis? Parked our trucks on runway & pulled Guard duty w/Marines. Duffy, you still wearing cowboy hat?
---
18) James Dowling (Sr.)
C Btry 2nd/94th Ammo/Detailman/RTO
9 Feb 68 to 6 Feb 69
j.dow-kb2tlb@att.net
"Welcome Home"! Great site, hope to hear from you guys. I will be updating my pages at the following:
http://home.att.net/~j.dow-kb2tlb/home.html/mypage.html
Has anyone heard from "TOP" 1st Sgt Weatherby, LT Henderson, Capt. Robinson, Sgt. Curtis Dowling, etc? Take Care! Jim/kb2tlb
---
19) Robert Talley
HHB 2/94th FDC
Jan71 to Dec 71
RT5573@AOL.com

After two years I finally found this site. It's great and welcome home guys.
---
20) Gary Rafferty
A Btry 2nd Bn 94th Arty, FDC
6 May 70 - 10 Apr 71
MADDOG7337@worldnet.att.net
Nice to see this web site. Thanks to all who made it possible. I was in A Btry during whole Laos Op, saw B/2/94 catch Hell from NVA Arty on 18 March 71. DEROSed from FSB Vandergriff on way back from that particular fiasco. I'm now a retired Firefighter. Welcome Home Brothers!
---
2-94Vets21-40 2-94Vets41-60 2-94Vets61-80 2-94Vets81-100
2-94Vets101-120 2-94Vets121-140 2-94Vets141-160 2-94Vets 161-180 2-94Vets181-200
---

Request for info/help


My Dad, A. Heimberg, was a jr. arty officer in Viet. The only info. I have is a lighter marked: 2nd Bn, 94th Arty, Camp JJ Carrol. I'd like to know more if anyone knew him. mailto:haydown96@yahoo.com
---
SIGN IN: click here click here