2-94Vets 2-94Vets21-40 2-94Vets41-60 2-94Vets61-80
2-94Vets101-120 2-94Vets121-140 2-94Vets141-160 2-94Vets 161-180 2-94Vets181-200
2/94 BLOG Chronological "Diary" of Events
81) Vincent Jackson
C Btry 2nd Bn 94th Arty
Mar. 1970 - Dec. 1970
My name is Vincent Jackson. I served with C Btry in the commo section from 3-70 thru 12-70. My nickname was Snake. I would like to hear from any one in my old unit. Anyone having pics of me would be appreciated.
Also, anyone who remembers me I need help to substantiate a VA claim. Please help. Thanks
---
82) Alan Lammi

Al's Pics
2/94th field arty rto /macv advisory team
march 1970 jan1971
alanlammi@msn.com


I was at lz sharron ,camp carrol,charlie2 on the DMZ .Also served at lz Balldy and a speceil forces outpost THONG DUC. I was a RTO for Macv & 2/94th I spent most of the time with the ARVNS. Also I served with 1st marine div.I humped a pr. 25 for them.when they needed the big stuff .We called on the best 2/94th!
---
83) John Hailer
B Btry 2/94th
67/68
j_hailer@yahoo.com
---
84) Walker, Leland E. Spec 4 (Hiram)
A/2/94
Sept. '66 - Sept. '67 Chu Lai
LEETASC@aol.com

I WAS THERE and was glad to leave but have this awful wanting to go back and to see if it was real. In a way I miss it. Maybe more of you do too.
---
85) Donald Huebschman
Service Battery 2/94
1970-71
dlh47@home.com
---
86) Michael A. Schooler
Hq Btry/2nd Bn 94th Arty
Sept 66----- Sept 67
MSCHOOLER@KC.RR.COM

Trained as a smallarms repairmen I get to Sill and told I`m going to be on the survey team. After we got over to Nam I was told that I was going to be the battery armorer. I was never so happy in my whole life. I didn`t know a thing about doing surveys and I didn`t want to be walking around in the jungle doing them.
---
87) Barry C DeVita aka Bear


2/94 HHQ Battery, then C Battery
May 66 - 9 April 67 (medivac'd)

Top

of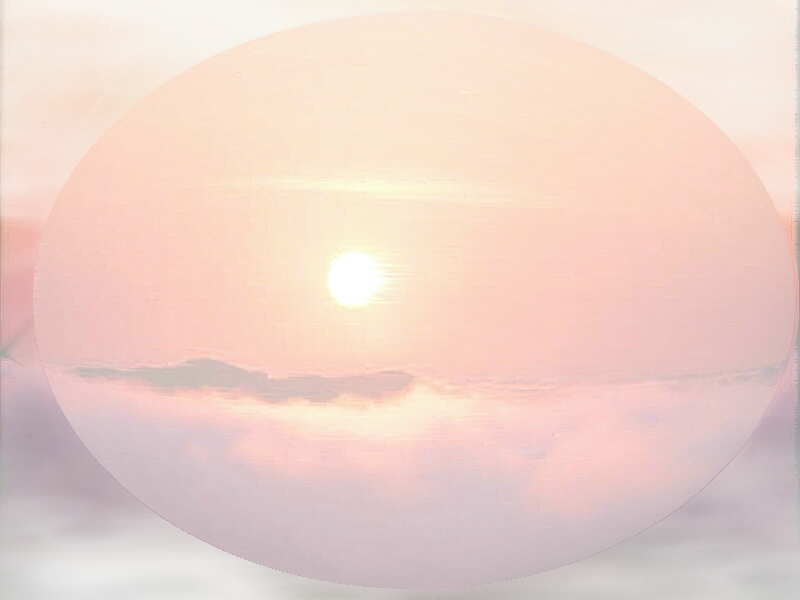 the Rock
Beginnings The Voyage The Arrival JJ Carroll I JJ Carroll II JJ Carroll III Atop the Rock I
Atop the Rock II Atop the Rock III
Road to Khe Sanh
Miscellany I
Miscellany II
Sit Rep, over ? If I can rise from the "ashes", where the hell are the rest of you . . . ? "Andiamo !" "Grazie Mille" to Dave Bennett and Andy Tenis for hunting me down . . . What a heart-warming thrill to hear from both of you . . . I'm making my reservations today; and will bring the more than 800 slides I have to Branson, if I can't get'm up on the site before then . . . If anyone has any expertise in scanning slides, I'm open to suggestions (particularly short-cuts) . . . If anyone has the 2 books that Bernard Fall autographed for me before I got medivac'd and he got killed, I'd love to have them back ("Street without Joy" and "Hell in a Very Small Place") . . . Hope all is well with all of you . . . . I highly recommend BG Burkett's book "Stolen Valor" to one and all . . .
See you in Branson
pax vobiscum
Bear
---
88) John M. Green "Gus"
c/2/94 FDC
9/23/66 to 9/23/67
JGREEN1990@aol.com
i am interested in the reuion & being able to see some of the guys i spent 7/24/365 yr. with. please get in touch with me
---
89) JERRY D. HEARD
A BATTERY, 2ND BN, 94TH ARTY
1966-1967
I COMMANDED THE A BATTERY, 2ND BN, 94TH FROM ORGANIZATION IN FT SILL, 1965, UNTIL I TURNED IT OVER TO THE AMERICAL DIV IN 1967. WAS OP CON TO 1ST MARINE DIV. AT CHU LAI.
JERRY HEARD, COLONEL, US ARMY (RET)
---
90) Lt Doug Beard
2/94 FO, A & B battery
Activation thru Sept,, 67
DougJennyBeard@msn.com

click............as you well know, we did not entirely come home. A part of us will always be over there. Late at night, our minds wander back.........click.
---
91) Ed Smith
2/94 B Btry, FO and FDO
1966-67
esmith@neto.com
---
92) LARRY L ROLLINS
B-BTRY + HQ S-3 FDC
5/10/66 - 9/23/67
fishntrain@aol.com
Graduated P-Btry ocs 5/10/1966 Assigned to 2/94, shipped out with the 1/40 on or about 9/23/66. Landed at White Beach, traded our "greenbacks" for script (bad move) Stayed in a "hardback" with Marine officers. God Bless the enlisted men, they all pitched tents on the beach, and it rained all night. Road marched to Camp Carroll. Rained all the way, and arrived to a mud field. XO borrowed my jeep, lowered the top and windshield, and played "Ranger" all day, with my duffel bag on the floor. Spent the next 7 days trying to get dry underwear, by hanging on the FDC generator. I spent 30 days with A-Btry, when the FDC Lt was wounded and sent home. Ammunition dump was destroyed, as well as the shower + "Shitter. Spent some time with D-Btry (Da Nang)? We requested some illumination rounds from the Korean Btry. We were told the next morning, by the Korean Lt, we should be "less afraid". That night, we had a perimeter probe, right in front of the Korean Btry. I never saw that many illumination rounds before. They even had the helicopters put out the illumination. Many more stories, I would love to share with others, who lived to tell about it. God Bless all those that served, and all those that suffered with and for us.
---
93) Fleming Morris
B-Battery 2/94TH
1970-MAY 1971
FMORRIS@TYCOELECTRONICS.COM
ITS GREAT TO TRY AND FIND BUDDIES THAT SERVED WITH ME.
---
94) Bob Blean
C, HQ 2/94
Fort Sill 1966 - April 1968
blean@ix.netcom.com

One of the 5/66 OCS class that went directly to the 2/94 forming up for RVN. Mostly FO and AO first year, then battalion FDC night shift ~10/67 - 4/68. Had some pretty active nights. Never served in a "normal" peacetime Army unit -- I wonder what that would have been like....
---
95) Lt Martin S. Mcknight
Service Battery
1966-1967
tractorgp@yahoo.com

Was with the battalion at Ft Sill when it was activated and served year in VN with 94th
---
96) Tommy Starks
A/HHB/2/94/Btry/Bn FDC
May 66/Sep 67
Tommydstar@aol.com
---
97) James L. Wilmeth III (Jay)
2/94 Arty / Bravo Btry / Btry XO
May, 1966 - July 1967
jwilmeth@northropgrumman.com
---
98) Jesse W. Poteet
HHQ Btry, Camp Carroll, SVC Btry Dong Ha
Sept 67 to 15 Feb 68
bogester7@alltel.net
---
99) Gary G Goedecke
Hq. & Hq. 2F94
Oct 4, '68 - Oct 4, '69
pikeplace.marketwear@verizon.net

Thank you very much for carrying forward and preserving the commardie of service in the combat zone of RVN.
I worked with Battalion CO Col Kamster and with Cpt Sherrett. Patrick Lacher was a co worker. At Svc Btry I worked for CWO Mr. Jude. Merrell Williams (Willie) was a co-worker. I have other faces in my mind but can not recall the names. I appricate the time and effort that has been taken to create this site.
---
100) Robert Sheridan
A battery 2nd,94th Ammo
April 1971to February 1972
mertsman@chartertn.net

I have been reading all the info I can find and there is very little about A battery is there anyone else out there
---
2-94Vets 2-94Vets21-40 2-94Vets41-60 2-94Vets61-80
2-94Vets101-120 2-94Vets121-140 2-94Vets141-160 2-94Vets 161-180 2-94Vets181-200
To Combined Arty Units I Corps Viet Nam
Posted after 5/5