To Vets To Vets 21 - 40 To Vets 41 - 60 To Vets 61 - 80 To Vets 81 - 100
To Vets 101 - 120 To Vets 121 - 140 To Vets 161 - 180
To Vets 181 - 200 To Vets 201 - 220 To Vets 221 - 240 To Vets 241 - 260
Vets 261 - 280 To Vets 281 - 300 To Vets 301 - 320 To Vets 321 - 340
To Vets 341 - 360 To Vets 361 - 380 To Vets 381 - 400
141) DAVE FITCHPATRICK
B BTRY 5TH BN 27TH ARTY
9/68 THRU 9/69
ElaineHF@aol.com

PROUD TO HAVED SERVED, HAVE MAY SLIDES OF WAR
---
142) Greg G Weaver Sgt/usmc ---64/68
Whiskey btry 1st btn 12 th marines 4.2 mortars
rvn 2/66to9/67 127 days at conthien
good work,,,,thanks hidein out in alaska
---
143) Bob Means
2nd Btry, 5th 155 Guns (sp) 5th Mar Div
Feb 67, March 68
bobjuliet@oasisonline.com

#1 gun got blown up on our way out of Hill 51, Que Son Valley, five miles north of Tam Ky. Any body out there remember.
---
144) John Hailer
B Btry 2/94th
67/68
j_hailer@yahoo.com
---
145) Walker, Leland E. Spec 4 (Hiram)
A/2/94
Sept. '66 - Sept. '67 Chu Lai
LEETASC@aol.com

I WAS THERE and was glad to leave but have this awful wanting to go back and to see if it was real. In a way I miss it. Maybe more of you do too.
---
146) "Wrighty" Gayle Wright
B Btry 6/33rd Atry
July 69 to oct 69

Tecopaman@yahoo.com
Signed on in phu bai and was sent to Btry A, on firebase Panther two. We moved later out past bastogne to a firebase in the A-sha- valley. My sergent was called "dickhead" Sgt. barrett, everone loved him. Looking!!!
---
147) Robert Leonardis
HHB 6-33 arty Bn FDC, 8/4
Sept.67 to June 68
r_leonardis@hotmail.com

Went over on Upshur in feb.68.Was at Lz Sharon til June 68.Was there when guys in my section were hit by mortars and evacuated don't know how they faired.
---
148) Donald Huebschman
Service Battery 2/94
1970-71
dlh47@home.com
---
149) Michael A. Schooler
Hq Btry/2nd Bn 94th Arty
Sept 66----- Sept 67
MSCHOOLER@KC.RR.COM

Trained as a smallarms repairmen I get to Sill and told I`m going to be on the survey team. After we got over to Nam I was told that I was going to be the battery armorer. I was never so happy in my whole life. I didn`t know a thing about doing surveys and I didn`t want to be walking around in the jungle doing them.
---
150) Barry C DeVita aka Bear

2/94 HHQ Battery, then C Battery
May 66 - 9 April 67 (medivac'd)
Top of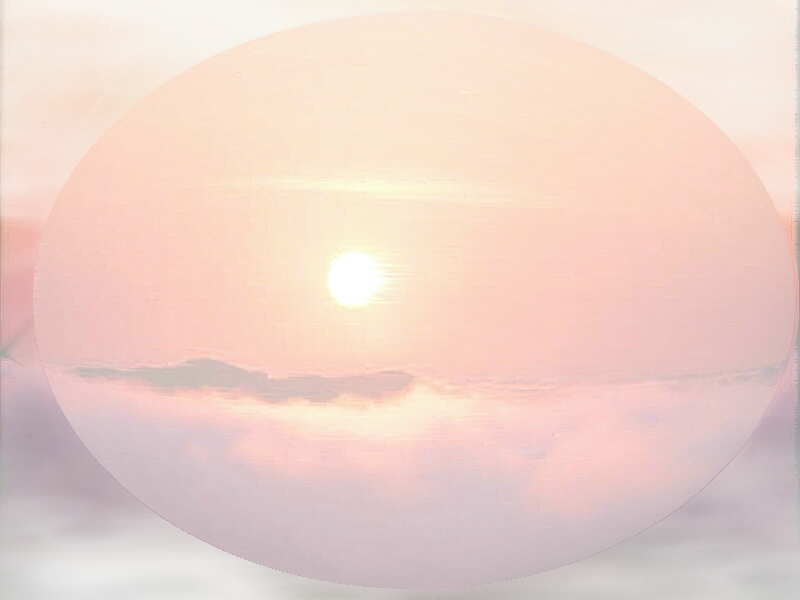 the Rock
Beginnings The Voyage The Arrival JJ Carroll I JJ Carroll II JJ Carroll III Atop the Rock
Sit Rep, over ? If I can rise from the "ashes", where the hell are the rest of you . . . ? "Andiamo !" "Grazie Mille" to Dave Bennett and Andy Tenis for hunting me down . . . What a heart-warming thrill to hear from both of you . . . I'm making my reservations today; and will bring the more than 800 slides I have to Branson, if I can't get'm up on the site before then . . . If anyone has any expertise in scanning slides, I'm open to suggestions (particularly short-cuts) . . . If anyone has the 2 books that Bernard Fall autographed for me before I got medivac'd and he got killed, I'd love to have them back ("Street without Joy" and "Hell in a Very Small Place") . . . Hope all is well with all of you . . . . I highly recommend BG Burkett's book "Stolen Valor" to one and all . . .
See you in Branson
pax vobiscum
Bear
---
151) Dan O'Brien

Dan's Pics & Operational Report 15 May 69
A Btry 1stBn 83rd ARTY 8in-175mm
Jan 69-Jan70 Afghanistan
afa1ds@earthlink.net

Thank you brothers of the 8in and 175mm for putting up this great sight. At Bastogne,Blaze Cannon and Roy, Welcome home ALL On Time- On Target Dan
---
152) John M. Green "Gus"
c/2/94 FDC
9/23/66 to 9/23/67
JGREEN1990@aol.com
i am interested in the reuion & being able to see some of the guys i spent 7/24/365 yr. with. please get in touch with me
---
153
) JERRY D. HEARD
A BATTERY, 2ND BN, 94TH ARTY
1966-1967

heard@cybrtyme.com
I COMMANDED THE A BATTERY, 2ND BN, 94TH FROM ORGANIZATION IN FT SILL, 1965, UNTIL I TURNED IT OVER TO THE AMERICAL DIV IN 1967. WAS OP CON TO 1ST MARINE DIV. AT CHU LAI.
JERRY HEARD, COLONEL, US ARMY (RET)
---
154) Lt Doug Beard
2/94 FO, A & B battery
Activation thru Sept,, 67
DougJennyBeard@msn.com

click............as you well know, we did not entirely come home. A part of us will always be over there. Late at night, our minds wander back.........click.
---
155) Ed Smith
2/94 B Btry, FO and FDO
1966-67
esmith@neto.com
---
156) LARRY L ROLLINS
2/94 B-BTRY + HQ S-3 FDC
5/10/66 - 9/23/67
fishntrain@aol.com
Graduated P-Btry ocs 5/10/1966 Assigned to 2/94, shipped out with the 1/40 on or about 9/23/66. Landed at White Beach, traded our "greenbacks" for script (bad move) Stayed in a "hardback" with Marine officers. God Bless the enlisted men, they all pitched tents on the beach, and it rained all night. Road marched to Camp Carroll. Rained all the way, and arrived to a mud field. XO borrowed my jeep, lowered the top and windshield, and played "Ranger" all day, with my duffel bag on the floor. Spent the next 7 days trying to get dry underwear, by hanging on the FDC generator. I spent 30 days with A-Btry, when the FDC Lt was wounded and sent home. Ammunition dump was destroyed, as well as the shower + "Shitter. Spent some time with D-Btry (Da Nang)? We requested some illumination rounds from the Korean Btry. We were told the next morning, by the Korean Lt, we should be "less afraid". That night, we had a perimeter probe, right in front of the Korean Btry. I never saw that many illumination rounds before. They even had the helicopters put out the illumination. Many more stories, I would love to share with others, who lived to tell about it. God Bless all those that served, and all those that suffered with and for us.
---
157) Fleming Morris
B-Battery 2/94TH
1970-MAY 1971
FMORRIS@TYCOELECTRONICS.COM
ITS GREAT TO TRY AND FIND BUDDIES THAT SERVED WITH ME.
---
158) Michael Hoskins
Charlie Battery, 1st Battalion, 12th Marines, 3rd Marine Division
1967-1968 Gio Linh March 13, 1967-April 27,1967
Fstlght@cs.com

I would like to talk to you concerning your historical account of March 20, 1967. I am, at this moment, attempting to gather historiccal information concerning the above mentioned night. There is some conflict wether there was one or two NVA batteries firing that night. As you know, we fought from around 6:00PM until 2:00AM in the morning when the NVA battery was located to our northeast. We, as a battery fired 90 rounds into their position which silenced the artillery and created secondary explosions on the northeast horizon. It is belived to have been the first battery to battery duel since the Vietnamese war with the French. We have State side news paper clipings noting the same. April 27th was a completly different matter as they had redeployed 15-19 guns, all in different locations, some out of our range, so we could not concentrate fire without being exposed to the other guns.Charlie Battery suffered heavy casualities that night and your participation in return fire wasand still is noted by us. The first night, March 20th, is again believed to have been inside the five mile buffer you posess to avoid your weapons. Please contact me, I have much research info and have more coming, one from a source I think you will find very interesting. Thanks guys for your courage and for standing with us at Gio Linh. Former Marine Sergeant Michael Hoskins Charlie Battery 1/12 3rd Mar Div
---
159) John T. Nunn
A Btry/1/39 arty I corps
1969-1970
oldcardude@aol.com

would love to find pics and information of my unit while there
---
160) Bob Blean
C, HQ 2/94
Fort Sill 1966 - April 1968
blean@ix.netcom.com

One of the 5/66 OCS class that went directly to the 2/94 forming up for RVN. Mostly FO and AO first year, then battalion FDC night shift ~10/67 - 4/68. Had some pretty active nights. Never served in a "normal" peacetime Army unit -- I wonder what that would have been like....
---
More I Corps Arty Vets click
SIGN IN: click here click here
To Vets To Vets 21 - 40 To Vets 41 - 60 To Vets 61 - 80 To Vets 81 - 100
To Vets 101 - 120 To Vets 121 - 140 To Vets 161 - 180
To Vets 181 - 200 To Vets 201 - 220 To Vets 221 - 240 To Vets 241 - 260
Vets 261 - 280 To Vets 281 - 300 To Vets 301 - 320 To Vets 321 - 340
To Vets 341 - 360 To Vets 361 - 380 To Vets 381 - 400